10-20mm Thickness Light EPS MgO Ceiling Board
History of Magnesium oxide boards
Magnesium oxide building boards, a relatively new sheeting material, are used in the construction industry as an alternative to plywood, gypsum plasterboard, fibre-cement and other sheeting materials. They are used in a variety of internal and external applications including sheathing, wall/ceiling linings, render carrier systems and prefabricated wall systems. Magnesium oxychloride boards are typically produced from magnesium oxychloride cement combined with filler materials such as wood and perlite.
Magnesia cement uses in masonry construction is ancient. It was used primarily as a mortar component and stabilizer for soil bricks. Magnesia has also been identified in the Great Wall of China and other ancient landmarks. Roman cement is reported to have contained high levels of magnesia.
In the West,Portland cement replaced magnesia for masonry uses in the 20th century when energy was cheap (see energy efficiency) and mold infection was poorly understood.
However, some projects continued to use magnesia. New York City's Brooklyn Bridge base is made from locally mined cement, a mixture of calcium oxide and magnesia cement commonly called Rosendale cement, the only natural non-fired cement made in the US.
Magnesia cement boards were approved for construction use in the US around 2003.
Due to its fire resistance and safety ratings, New York and New Jersey were early adopters of magnesia cement board manufactured by Dragon Board in early 2010. Florida has adopted magnesia boards for mold/mildew resistance. Innova Eco Building System obtained the first approvals for structural uses of a magnesium board structural insulated panel. The magnesia board panels are load bearing, hurricane and impact tested magnesia cement structural insulated panels, obtaining a Miami Dade NOA certification for the high velocity hurricane wind zones of Florida, +180 mph winds.
Located in Taipei, Taiwan, magnesia board can be found on all 101 stories of Taipei 101, currently the eighth tallest building in the world. Magnesia sheeting was used on the inside and outside of all the walls, fireproofing beams and as the sub-floor sheathing.


Main Characters
–Resist sink
–Fire Prevention
–No Dust
–Damp-proof
–Durable in use
–100% no Asbestos
Thickness:10mm 15mm 20mm
Size:1200*2400mm/1220*2440mm

3-15mm Thickness Solid Ceiling Board
10-20mm Thickness Ceiling Board with EPS
Product Series

MgO Board MgO Exterior Wall Board MgO Interior Wall Board
MgO Ceiling Boards MgO Flooring MgO Decorative Board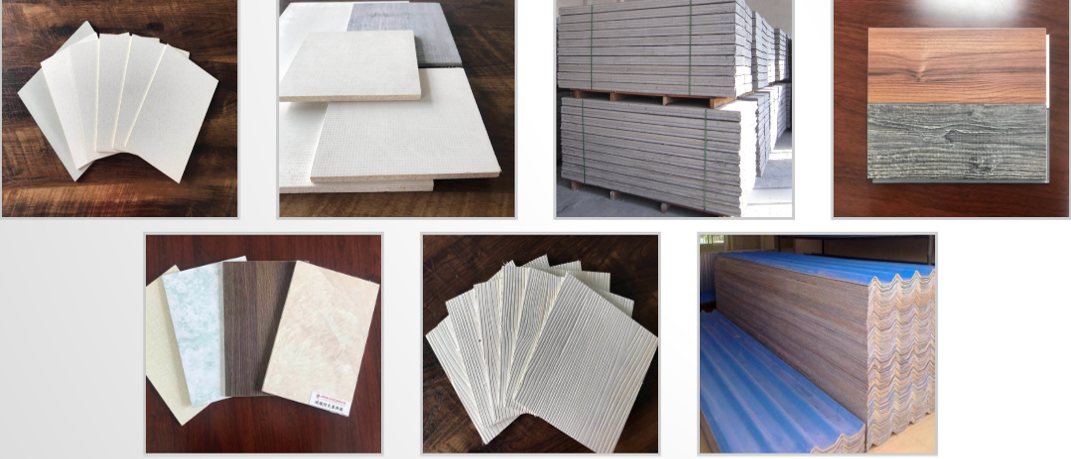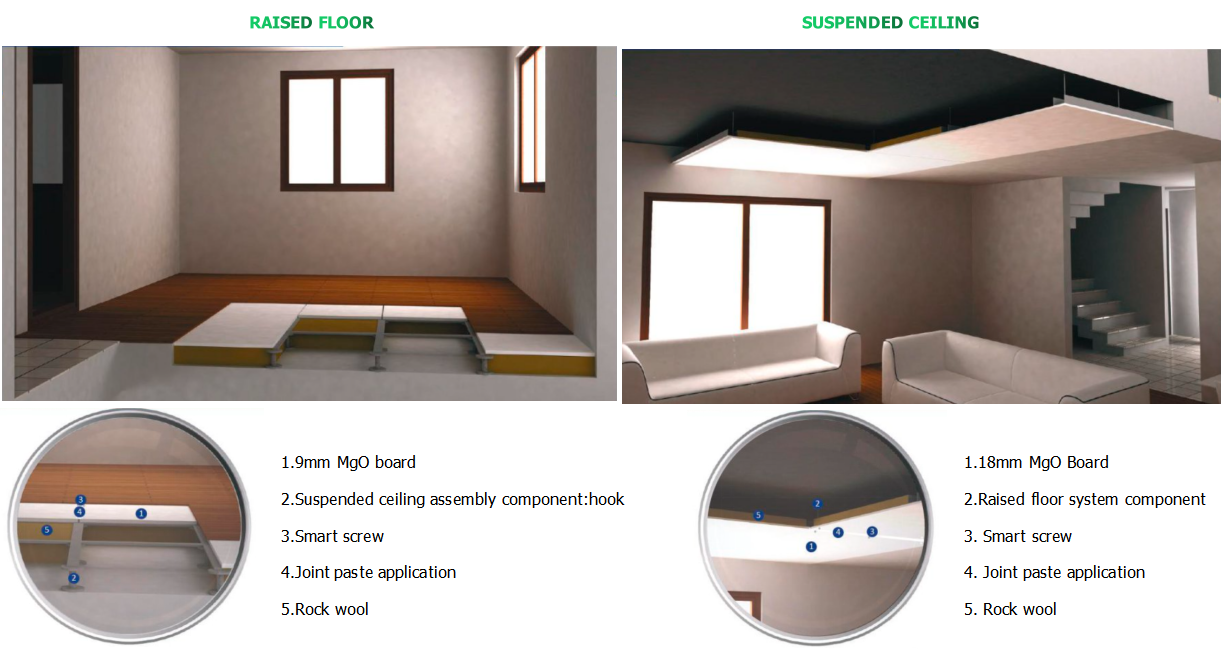 MgO Environmental Benefits
√ MgO offers excellent impact strength which increases the lifespan of homes and buildings.
√ Resistance to fire, mold and insects increases the lifespan of homes and buildings.
√ MgO is a completely recyclable product classified as 'Nutritional Waste'.
√ Leftover material can be ground up and sprinkled into the soil to act as a nutrient.
√ MgO is not made with any toxic materials and is considered landfill friendly.
√ MgO uses a low energy manufacturing process.
√ Captures carbon dioxide CO2 during the curing process.
Applications
* Suspended ceilings – 6 mm
* Paneling of exterior walls, under bay space and balconies – 10 mm
* Lining of interior walls – 6-10 mm
* Construction of self-supporting wall structures and partitions – 10 mm
* Roofs and insulation under tiles or waterproof materials for flat roofs – 10-12 mm
* Formwork – more than 18 mm (after consulting the engineers/builders)
* Subflooring board - 20mm
Packaging & Shipping
1.Strong plywood pallet
2.Strapped with PET rope
3.Protect corner & edges
4.PE film covered on the 6 surfaces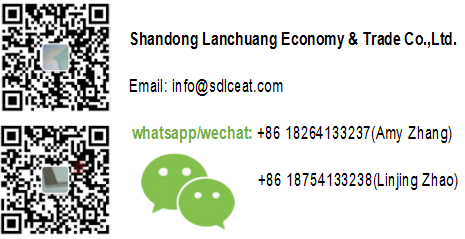 ADD OUR WECHAT RIGHT NOW! CALL US FREELY!
Whatsapp/Wechat: +86 18264133237(Amy Zhang) +86 18754133238(Linjing Zhao)