Magnesium oxide board "MgO board" is a factory-made, non-insulating sheathing board product. It can be used for a number of applications including wall and ceiling linings, fascias, soffits, tile backing and underlayments. It is made of magnesium oxide, a type of mineral cement, and is commonly called simply "MgO" (pronounced emm-gee-oh) due to its chemical composition of magnesium (chemical symbol Mg) and oxygen (chemical symbol O). Think of MgO as a type of sheathing board–sort of like drywall or cement board–but with much-improved characteristics such as fire resistance, weatherability, strength, resistance to mold and mildew, and so on.
MgO boards provides a better alternative for healthy, affordable, durable, and energy efficient buildings. MgO board is a technologically advanced building material offering superior performance in every category when compared to traditional wood, gypsum, and cement based products.
Since MgO board is a mineral based green building product and it is homogeneous, there will be no delamination over time. It can also have a positive impact on occupants' health and safety while extending the life of the building investment. In addition to the above characteristics, MgO has excellent adhesion values that are perfect for Portland stucco, acrylic stucco, wallpaper, stone, tile, brick, and much more.
Wherever gypsum and fiber-cement products are used, MgO is a superior alternative. Applications include: interior walls, ceilings, backer board, and underlayment; exterior wall cladding, soffit, siding, and trim. MgO is also widely used in MgO Insulated Panels (MIP) and such Original Equipment Manufacture (OEM) applications as MgO Cladding System, an integral rain-screen commercial grade siding.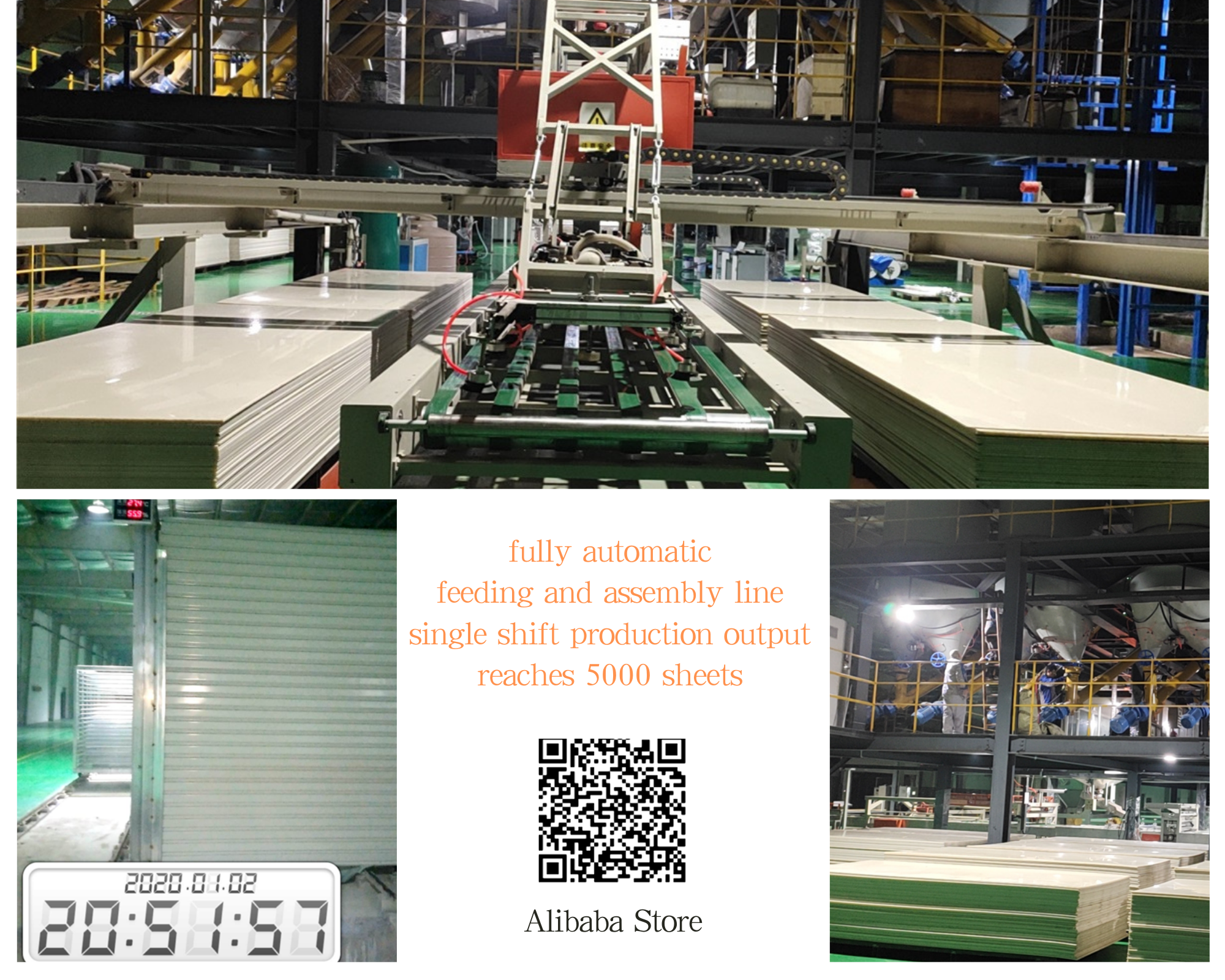 MgO Board Features
WATER RESISTANCE
Magnesium oxide inherently has very low water absorption and any moisture is naturally expelled. There is also no deterioration from freeze/thaw cycles.
MOLD RESISTANCE
Since MgO board will not hold moisture, and since there is nothing within the product to act as a food source, the product will not support mold growth.The same applies to insects.
VERSATILITY
Whether used on its own as a sheathing,wallboard or underlayment,or in conjunction with other building materials such as plywood,OSB or drywall,it can add tremendous value.MgO has an unlimited number of uses.Fire retardant plywood and OSB,demising walls and insulated exterior wall panels are some of the initial products that offer enormous performance-to-value propositions.
FIRE RESISTANCE
Magnesium oxide boards are essentially non combustible,with a flame spread of ZERO and a smoke development of ZERO.These properties make it highly effective either standing alone as a sheathing / underlayment or when laminated to other materials.
IMPACT RESISTANCE
While having the appearance and texture of cement or stone,magnesium oxide board has excellent flexure and tensile properties.All of these properties combine to produce a board with vastly superior impact resistance.
Packing and Shipment
1.Strong plywood pallet 2.Strapped with PET rope 3.Protect corner & edges 4.PE film covered on the 6 surfaces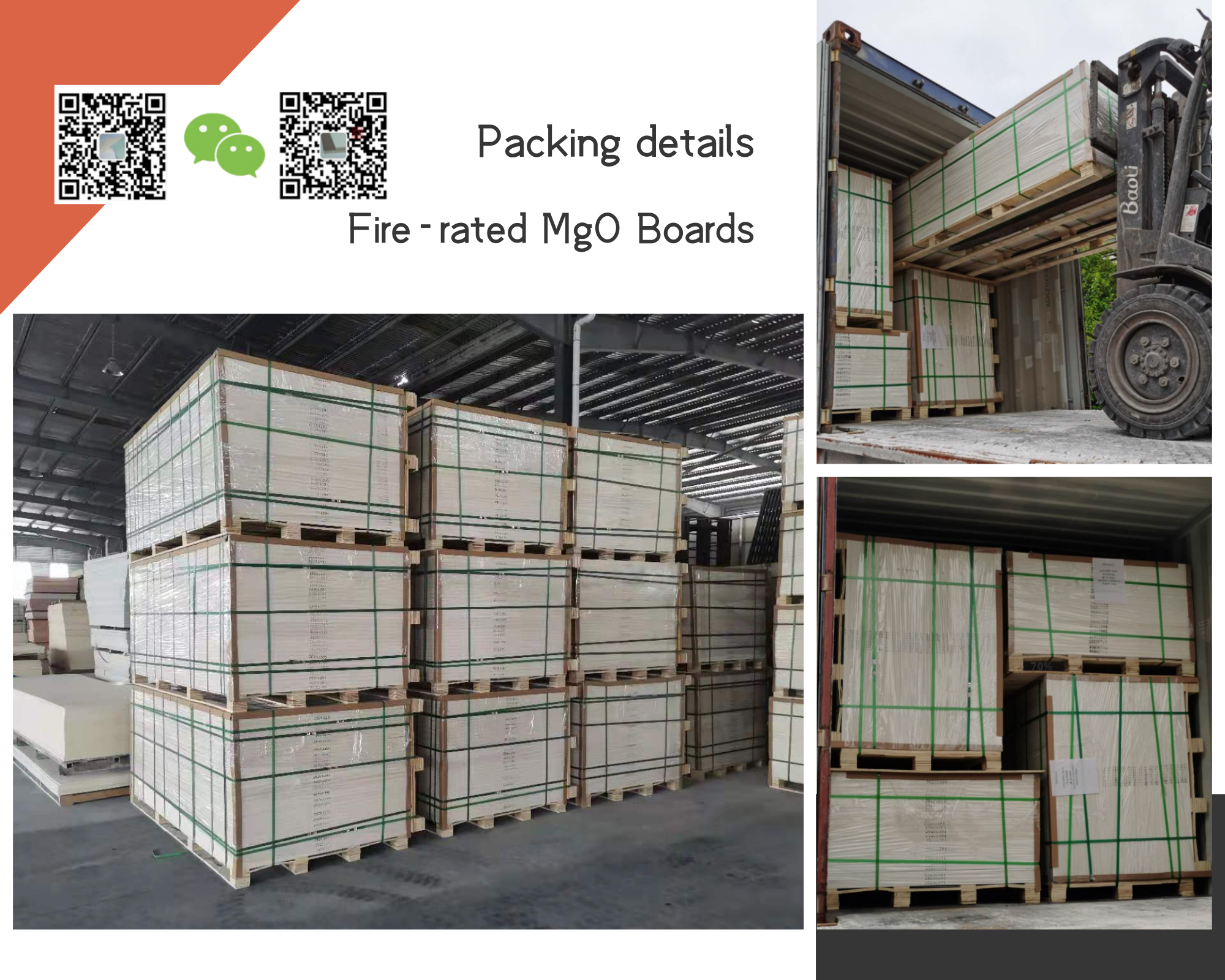 A1: MgO Board is a unique, cost-effective building material available across the U.S. The product has been engineered to resolve some of the toughest building challenges faced by architects, contractors, installers, builders and consumers. These include resistance to fire, moisture, mold, mildew, fungus and insects.
Q2: What are the various applications of MgO Board?
A2: MgO Board is an extremely versatile product and can be used in many applications both interior and exterior.
Exterior Applications: Interior Applications: Specialty Applications:
Wall sheathing Wall panels Office cubicles
Fascia Ceiling board Room dividers
Soffit Tile backer Structural Insulated Panels (SIPS)
Trim Drop ceiling tiles
Lap Siding Fire wall system
Q3: What dimensions are commonly used to define MgO Panels?
A3: MgO Panels are sold in standard 4 × 8 ft sheets and in multiple thickness from 6mm to 20mm.
A4: Yes. MgO is safer than many comparable building products. It is a mineral based product made with non-toxic ingredients. It is completely recyclable and resistant to mold, mildew, fungus and allergens. It is ideal for people who suffer from allergies or asthma. It is also free of carcinogens and silicas.
Q5: How do MgO Panels compare in cost with other wall boards?
A5: MgO offers many cost benefits. Because of its strength and durability MgO increases the lifespan of structures such as homes and buildings. The cost per sheet of MgO Panels for the same thickness is greater than regular gypsum but the same or less than specialty types and generally less than most cement products.
With MgO you pay a small premium for a huge increase in versatility and applications of MgO. Additional cost savings are found in the installation of MgO because the time to finish the boards can be much less and less product is needed in many applications. In addition, MgO Panels are strong enough to support light shelving, pictures, etc., meaning no need to pre-install backing supports or use more expensive anchors. MgO Panels are completely recyclable can also be disposed of easily. There are no expensive fees such as with the recycling/disposing of gypsum board scraps. Use leftover MgO for a variety of indoor and outdoor projects, such as edging the landscaping, installing shelving, or excess material can be ground up and added to the soil as a nutrient.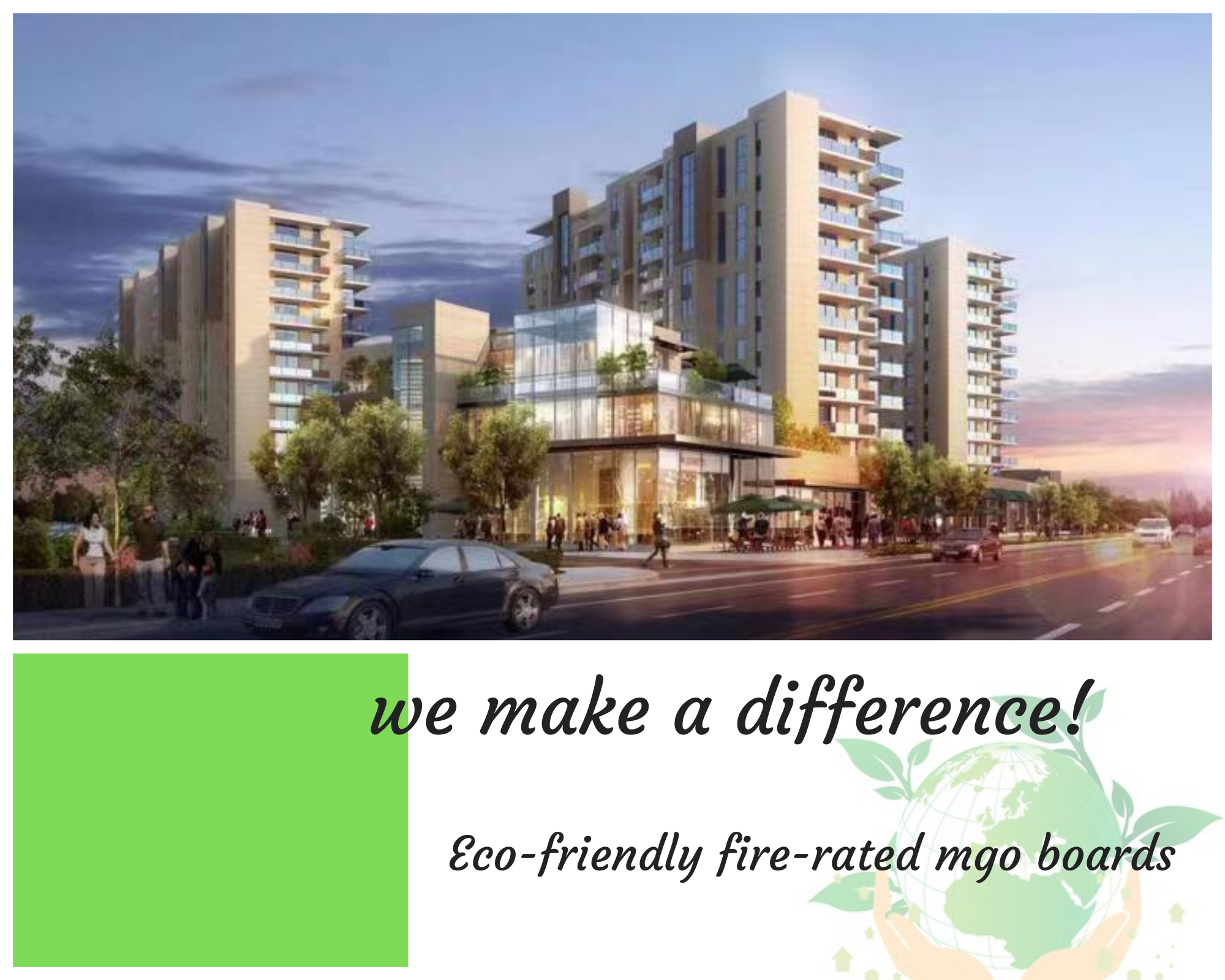 Exhibition
Exhibition and customers visiting.

Contact us