Engineering wood products are made from the same hardwoods and softwoods used to manufacture lumber.
Here is a brief engineering wood production process:
The wood that the technician selected was peeled by a planer and then made into a single board, which was cut into different sizes as required.

Single board dying, is the core of the whole production of engineering wood. The wood board is inserted into the steel dying tank to control the temperature. Meanwhile, soluble dyes are added but no chromium or other heavy metals are added.

Then the single wood board is arranged and the defects on the board are repaired reasonably, making it suitable for the subsequent processing of products.

Then is the glue application, it has two important functions: turning a pile of veneer into a solid wood cube and making special shapes according to the color of the glue used.

Mold processing, according to the pre-designed way of tissue culture and establish way of mold. The wood board is pressed on the pressure plate, this pressure plate or special shape mold is to form the design patterns.
Engineering wood has the following characteristics:
Rich colors, diversified texture to choose which are not available in natural wood, with stronger three-dimensional texture and more dynamic patterns.

Engineering woods does not have the natural defect such as wormhole, knot scar, color change and so on natural wood inherent
Product Specifications:
Size : 2200mm to 2500mm in Length; Width from 100mm to 700mm; 50mm or customize in Thickness
Material : Poplar or Birch
Wood grain : Straight grain or cross grain
Glue : WBP, melamine
Density : Above 630kg/m3
Variety of product :

Black Walnut, Ebony, Teak, Oak, Cherry,Zebra, Sapele, Wenge, Ash, Red Padouk, Rose wood, White wood, etc.

Application :

Furniture,

Flooring,

Construction, Decoration, Crafts, etc.
Other Information:
Payment terms:

Irrevocable L/C at sight or T/T( 30% as deposit

)

Delivery time :

Within 15 days after 30% deposit received or original L/C in our bank

MOQ : 5m3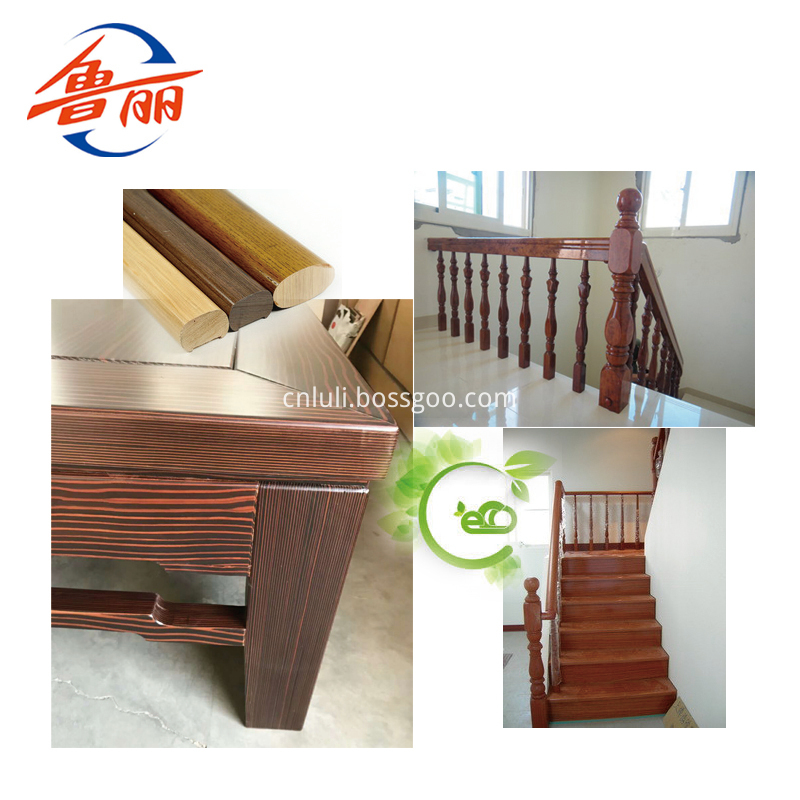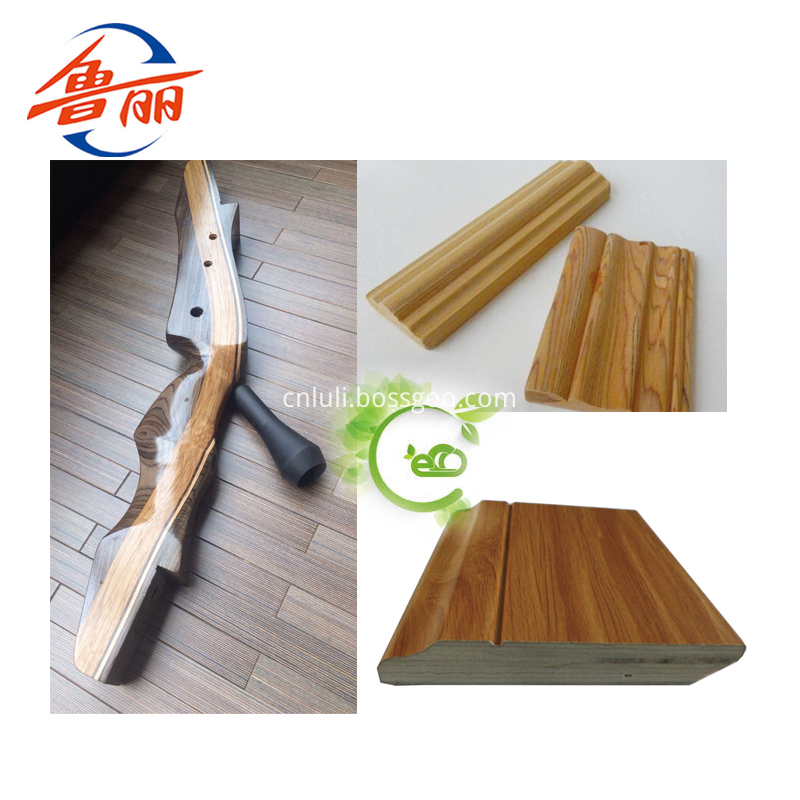 Good quality engineered wood are widely used for engineering door frame, engineering floor, guitar accessory, crafts, etc.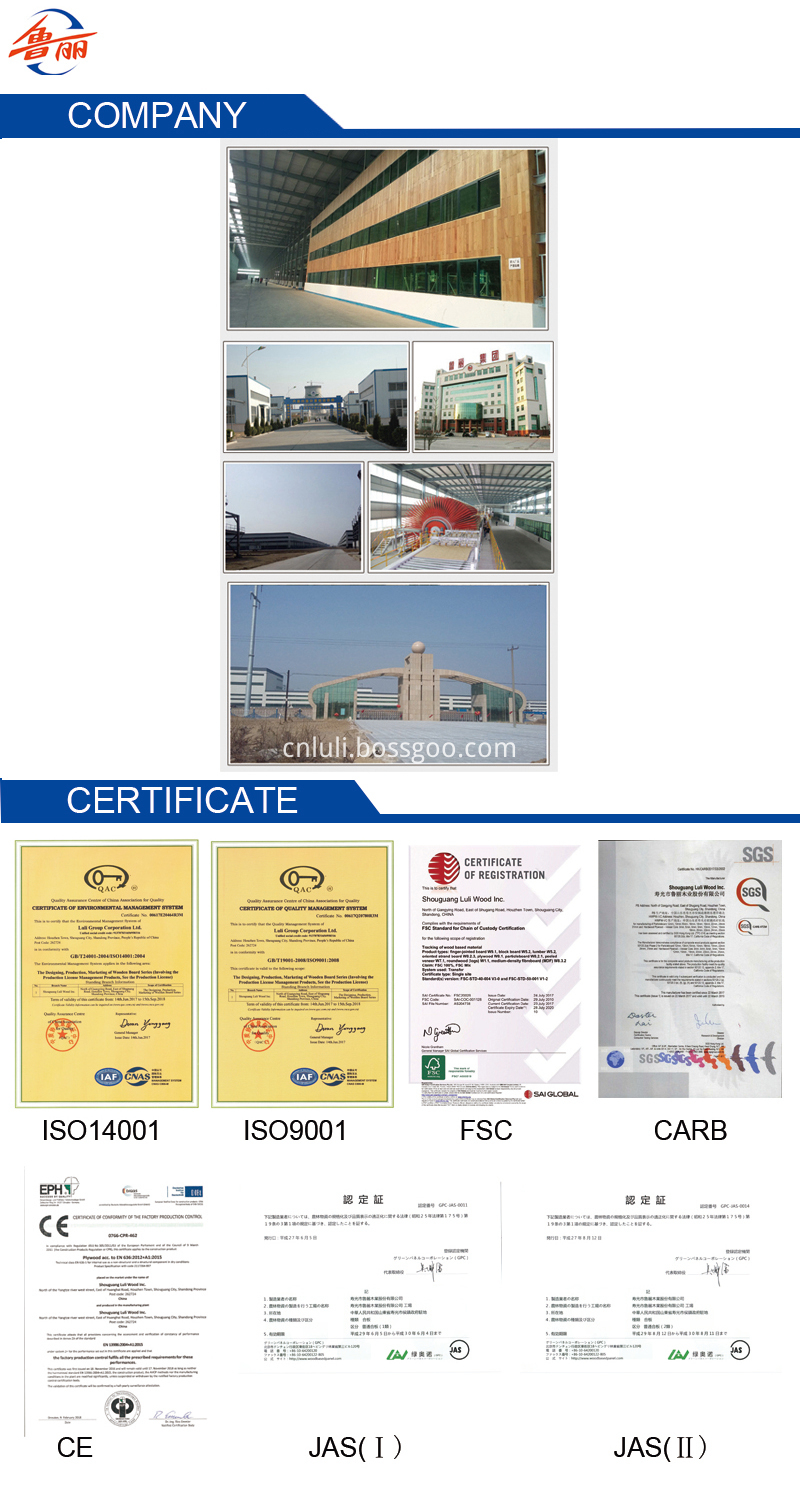 Luli Group is founded in year 1985 and located in Shandong Province, China.
We have our own factory which focuses on the production of Plywood, Film faced plywood, Melamine paper faced board, MDF, OSB, Particle board, Veneer, Blockboard, Door skin, engineering wood etc. Our brand "Golden Luli " is pretty famous in China.