Hot Products 12mm E.I.R. Laminate flooring HDF

Looking for affordable, low-maintenance 12mm Laminate Flooring to upgrade your home`s look and feel? DECNO has an excellent selection of 12mm laminate flooring, including waterproof laminate flooring, plastic laminate and underlayment for laminate floors. Laminate also comes in a variety of colors. Choose from gray laminate flooring, black laminate flooring and white laminate flooring. Match your floors with a new laminate countertop. Keep your new floors in tip-top shape with laminate accessories, laminate sealants, Laminate Floor cleaner and laminate repair kits. Installing laminate flooring is not as hard as it looks, so if you plan on installing yourself, make sure you pick up a laminate cutter.
1. laminate flooring Features
(1) Abrasion: AC1, AC2, AC3, AC4, AC5
(2) Surface: Embossed, hand scraped, deep registered, textured, feather, high gloss, mirror, E.I.R.,etc.
(3) HDF: Brown,green and black core with 800 kg / m3, 850 kg / m3 and 900 kgs / m3
(4) Click joint: Unilin, Valinge 2G, Valinge 5G, single click, double click, arc click system
(5) Thickness: 7 mm, 8.3 mm, 10.3 mm, 12.3 mm
(6) Size: 1215 x 195 mm, 1215 x 126 mm, 806 x 126 mm, any customize sizes available
(7) Other treatment: Painted V-groove, Press U-groove, Waxing, Logo painted on back, etc.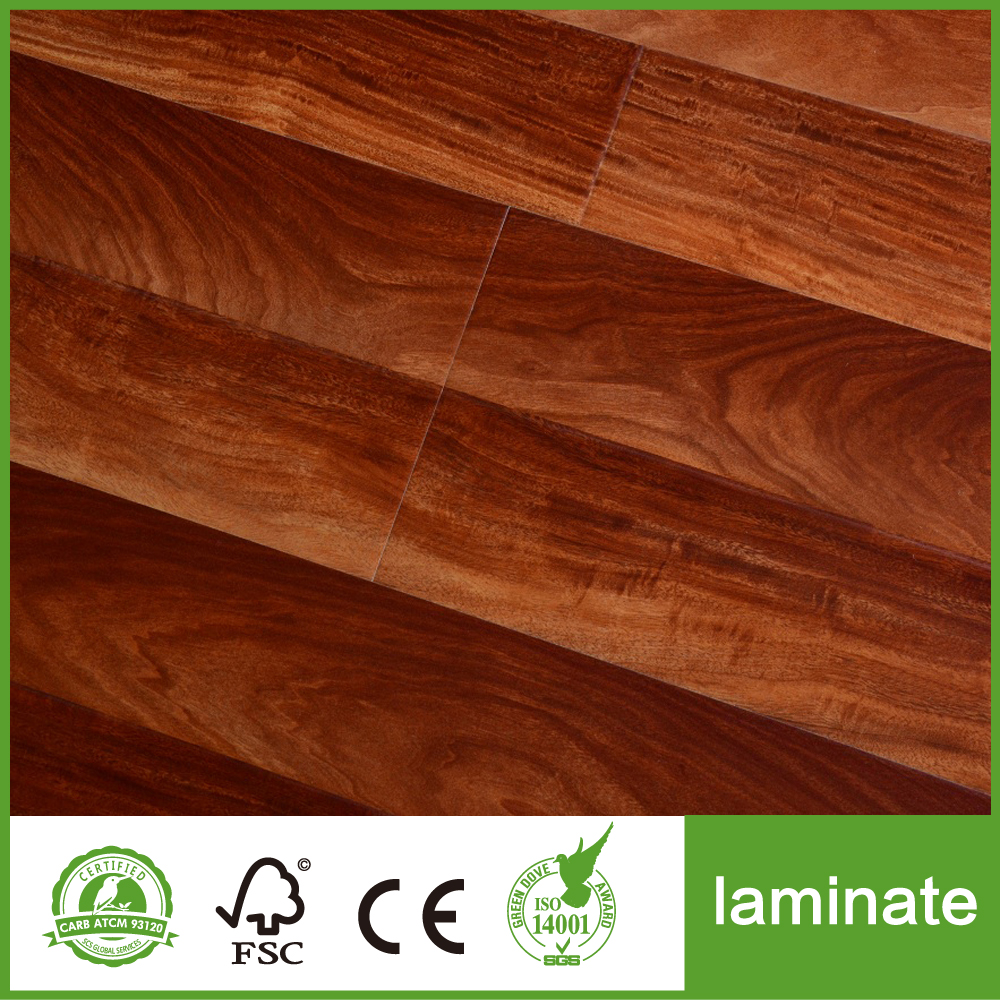 2. laminate flooring Packing
Carton with pallet, loose packing
(1) 1215 x 195 x 8.3 mm 8 PCS / CTN 70 ctns / pallet 20 pallets / 2653.56 sq. M / 20'ft
(2) 1215 x 143 x 8.3 mm 12 PCS / CTN 63 ctns / pallet 20 pallets / 2627.02 sq. M / 20'ft
(3)1215 x 126 x 8.3 mm 18 PCS / CTN 48 ctns / pallet 20 pallets / 2645.40 sq. M / 20'ft
(4) 1215 x 196 x 12.3 mm 8 PCS / CTN 50 ctns / pallet 20 pallets / 1905.12 sq. M / 20'ft
(5) 1215 x 165 x 12.3 mm 8 PCS / CTN 60 ctns / pallet 20 pallets / 1924.56 sq. M / 20'ftx
(6)1215 x 126 x 12.3 mm 12 PCS / CTN 48 ctns / pallet 20 pallets / 1763.60 sq. M / 20'ftx
(7)808 x 130 x 12.3 mm 20 PCS / CTN 32 ctns / pallet 28 pallets / 1882.31 sq. M / 20'ftx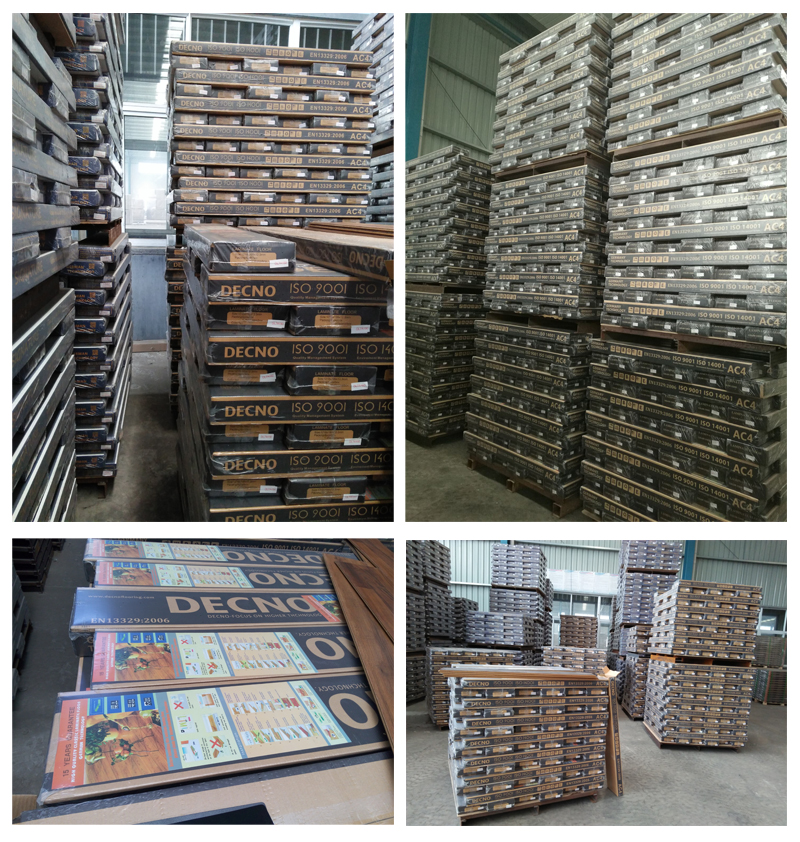 3. Laminate flooring production process
decorative paper stock --paper gumming --hot pressing---short time acclimation ---cutting ---long time acclimation ---grooving---packing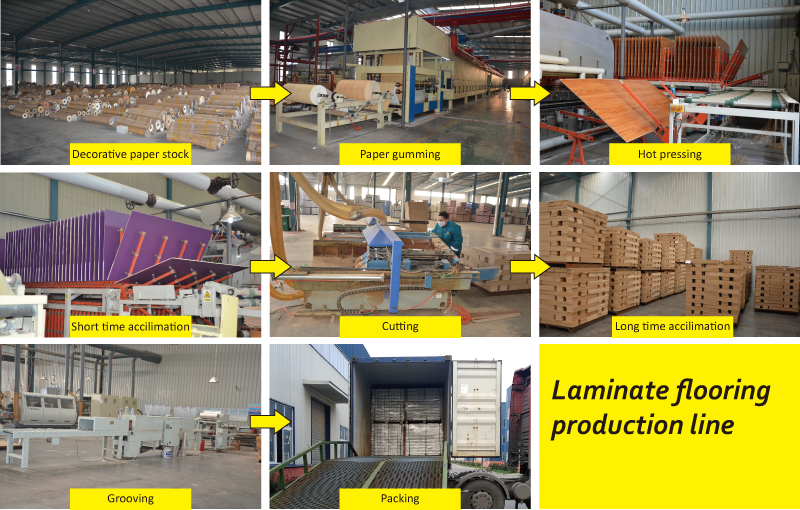 4. DECNO advantages and services
(1) whole production line, from color paper, HDF board to finished laminate flooring, all manufacturered by DECNO, thus quality control and products consistency can be guaranteed.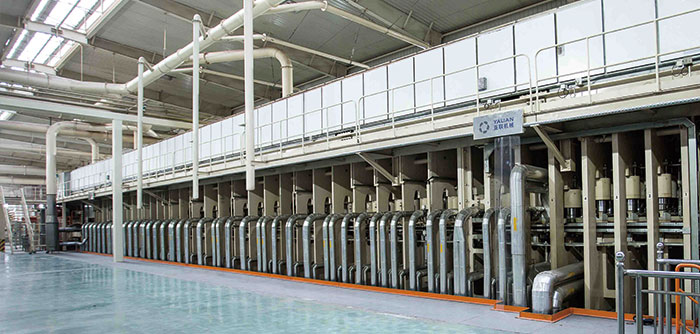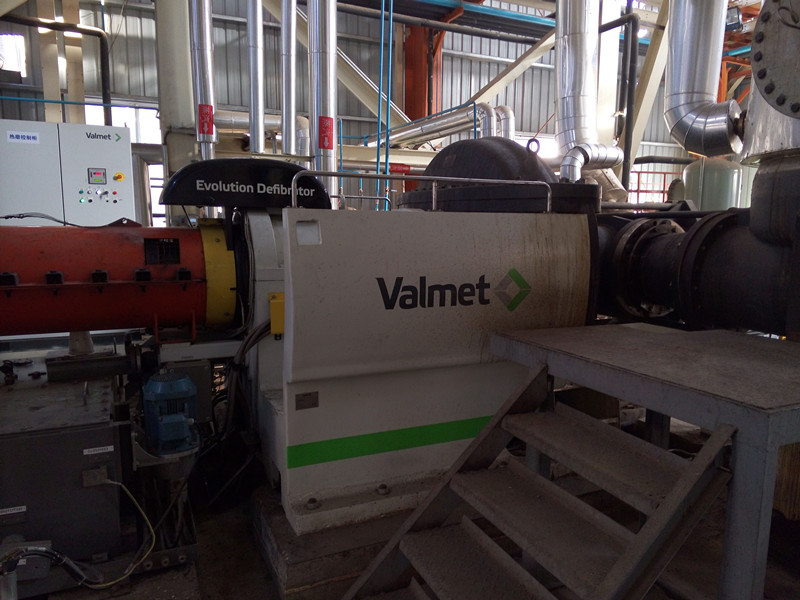 (2) Color matching expert
DECNO is the expert in color matching and help many world customers to get their local projects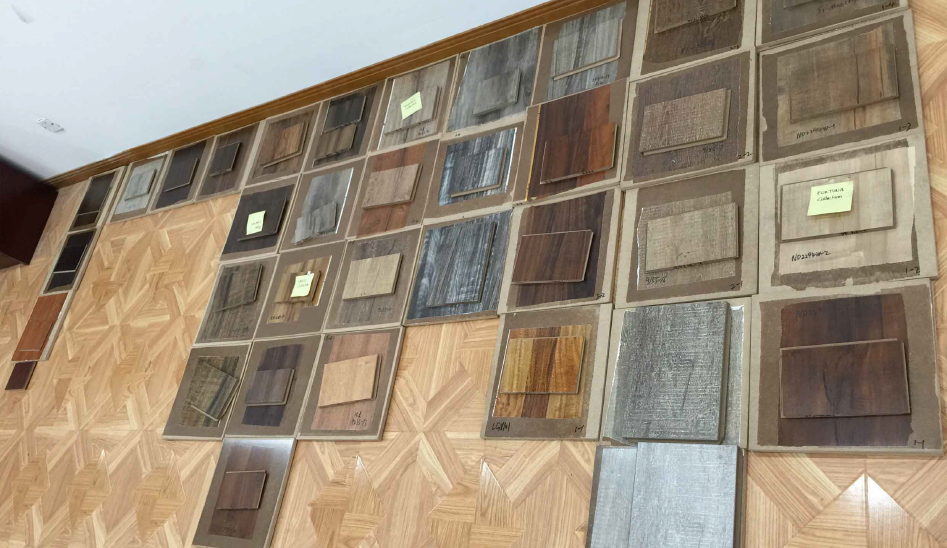 (3) Quality control from beginning to the end of the production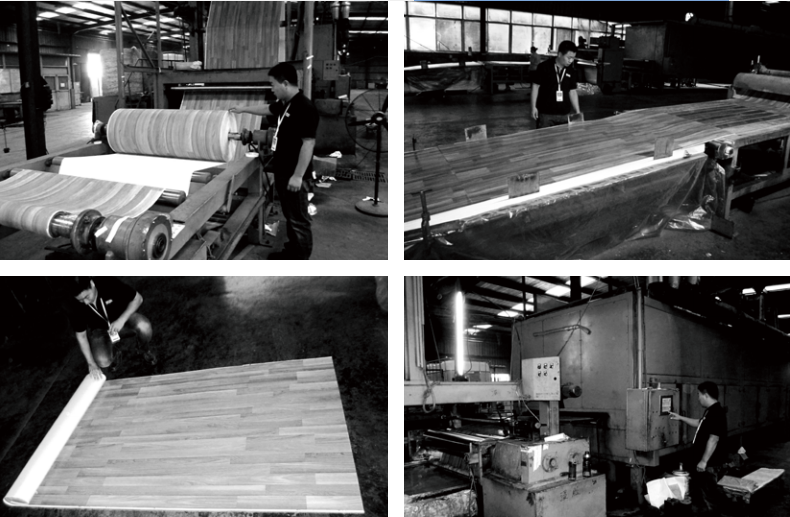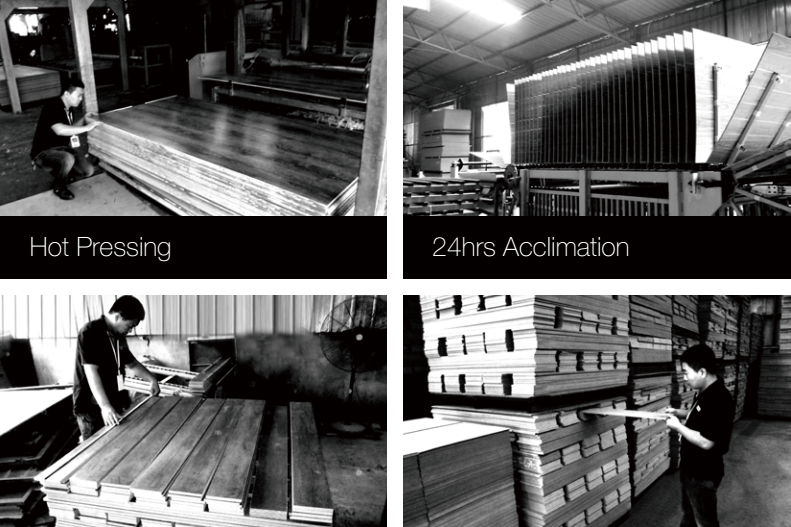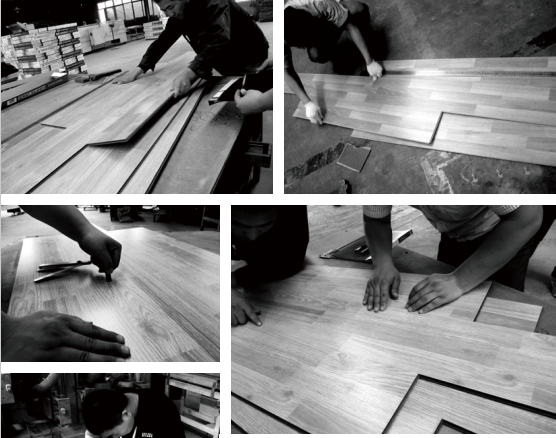 (4) Branding System
Branding system can help you to build your own brand and help you in marketing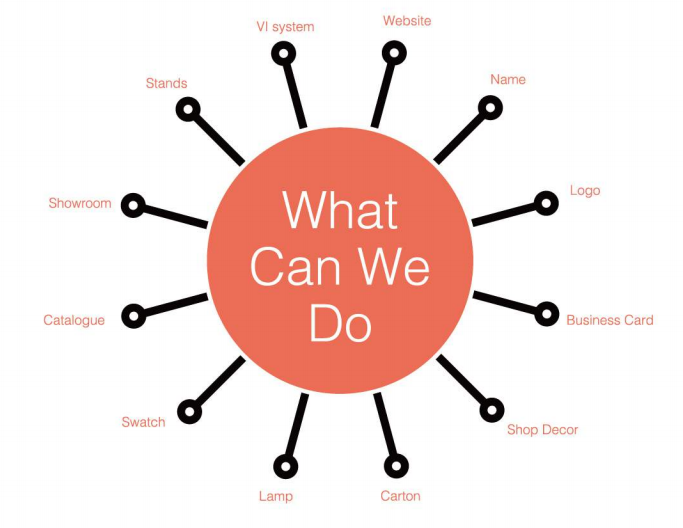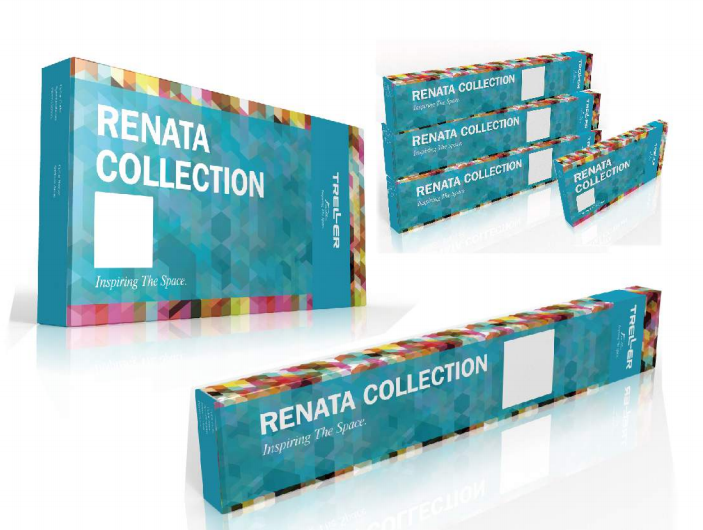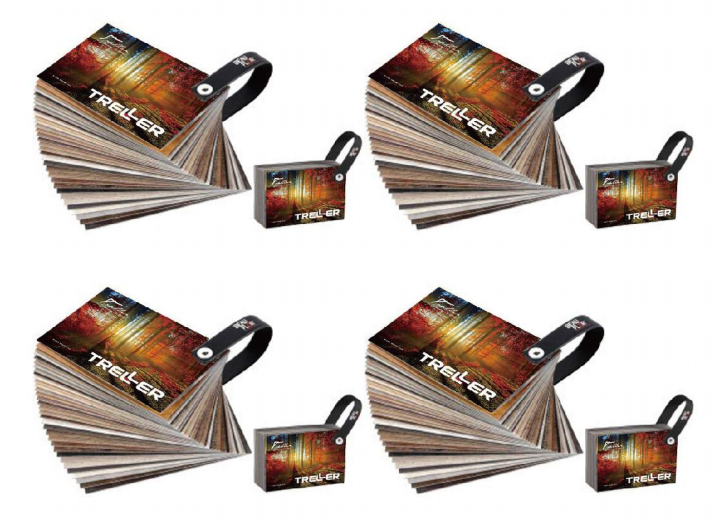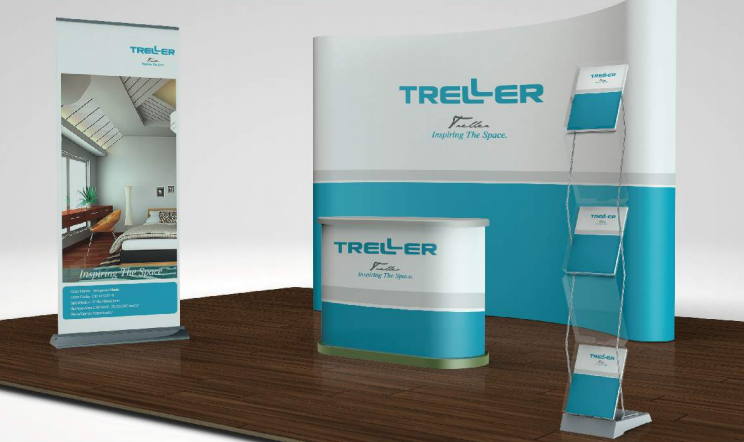 6. Company Introduction
DECNO GROUP LTD has been focusing on manufacturing, researching and selling flooring products for almost 20 years. Main products include SPC flooring,WPC flooring,laminate flooring, luxury vinyl flooring and Engineered Wood flooring. We not only provide OEM services to those who have their own brand, but also establish our own brand based on our strong production and research capacity. DECNO is devoted to making itself as a synonym of innovative and healthy flooring. Looking for distributors in the worldwide, let`s set up with environmental protection concepts and a brand of innovations.