Smart Hydroponics Indoor Garden Kit Smart Garden flower pot with Led light

Greenhouse Growing Light
Greenhouse Grow Lights
Greenhouse Plant Lights
Plant Grow Lights
Vertical Hydroponics
Hydroponic Growing
Hydroponic Indoor Plant Grow Light Kit
Indoor Hydroponic Grow Tent Complete Kit
Indoor Hydroponics Grow Kit
Name:
LED Growth Light Flower Pot
Material:

PC, ABS, PP

Folding Size:
26.5*117*110mm
Weight:
1500ml
Packing:
12pcs/CTN,
Carton Size:80*40*35CM
1) This product is a new type of furniture, popular in the world.
2) Multicolor change & color selection
3) Rechargeable battery. Running time about 6 ~ 12 hours
4) Suited to decorate in indoor or outdoor to improve the quality of your life
5) With phone or remote control
6) Great technology innovation,no need current lead :inductive charging
7) Modern design,light up your mood and decorate anywhere
8) The charming light will make a special atmosphere, give you a better night life.
lndoor MINI garden kit with Hydroponics growing system become a very easy thing. Sowing the seeds, do not need too much care. Plants will grow automatically. Do not require daily watering, it will automatically irrigated. When it is lack of water, it will automatically remind you.
Hydroponics ,No dirt, No mess,Very beautiful, Unique products
Make You Fun!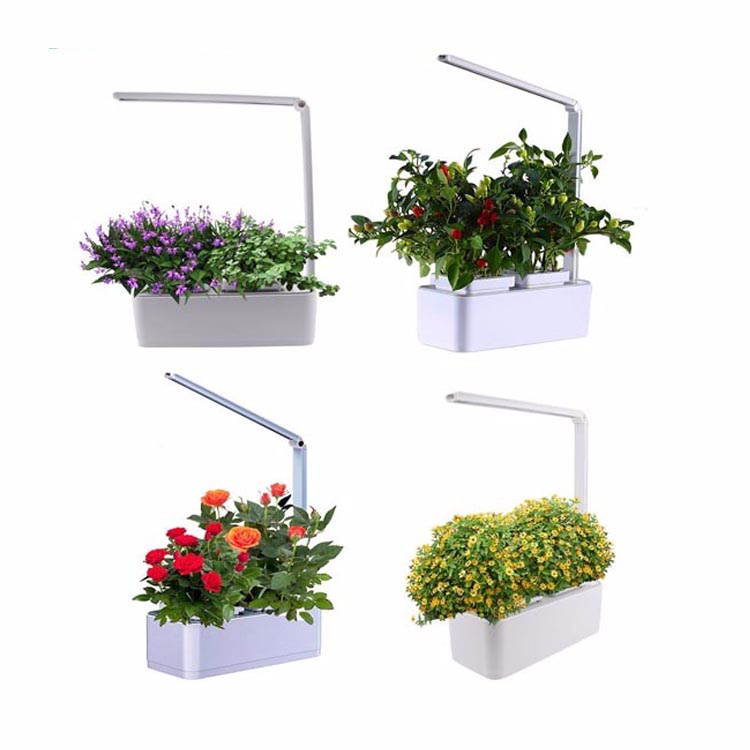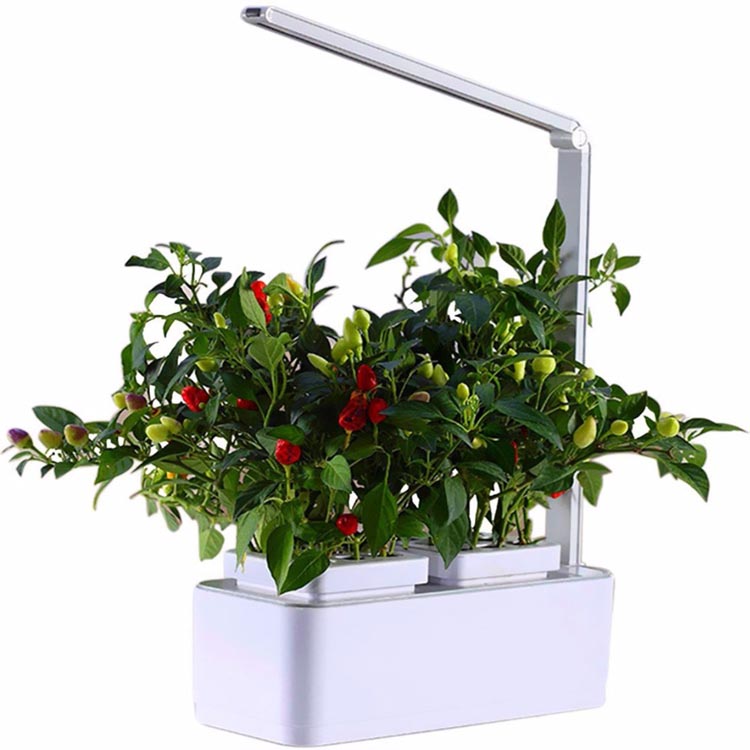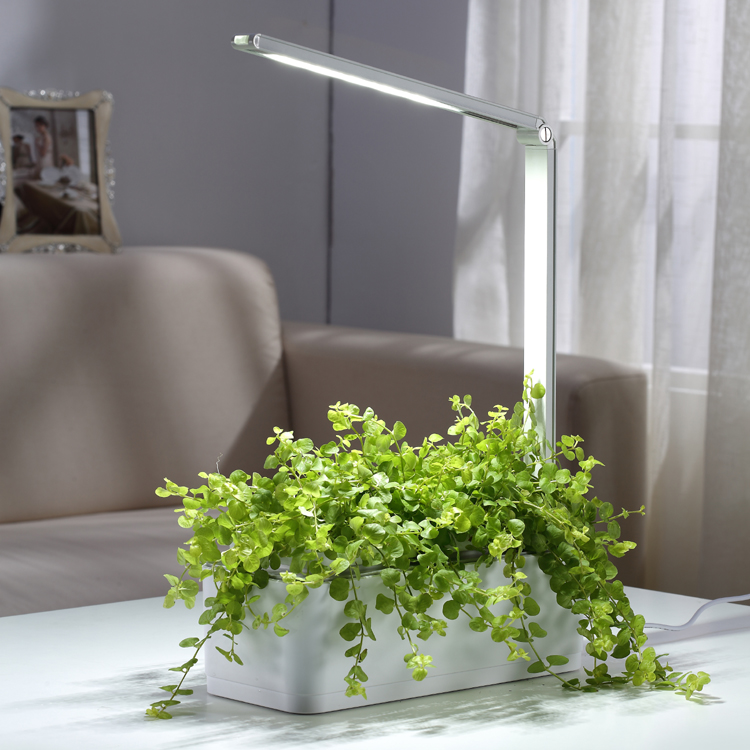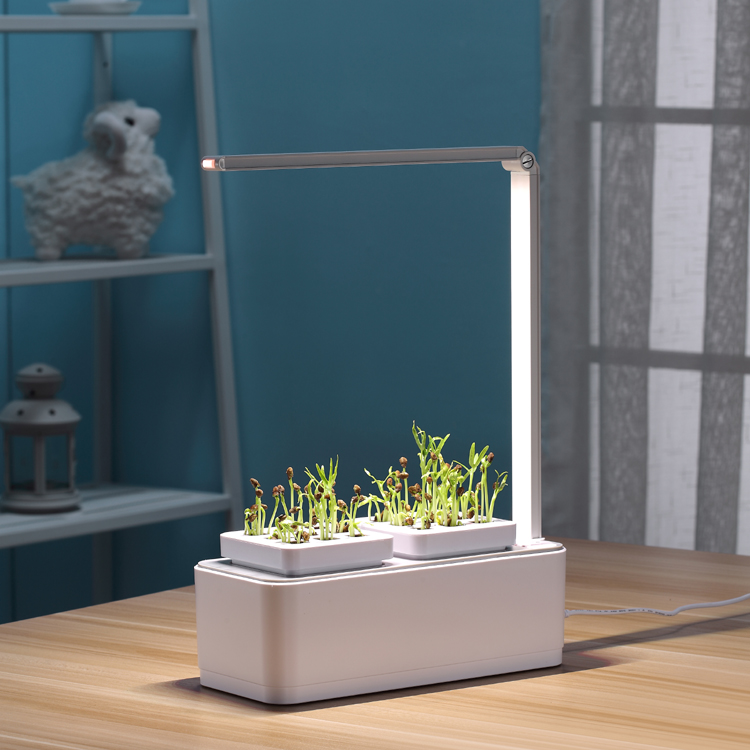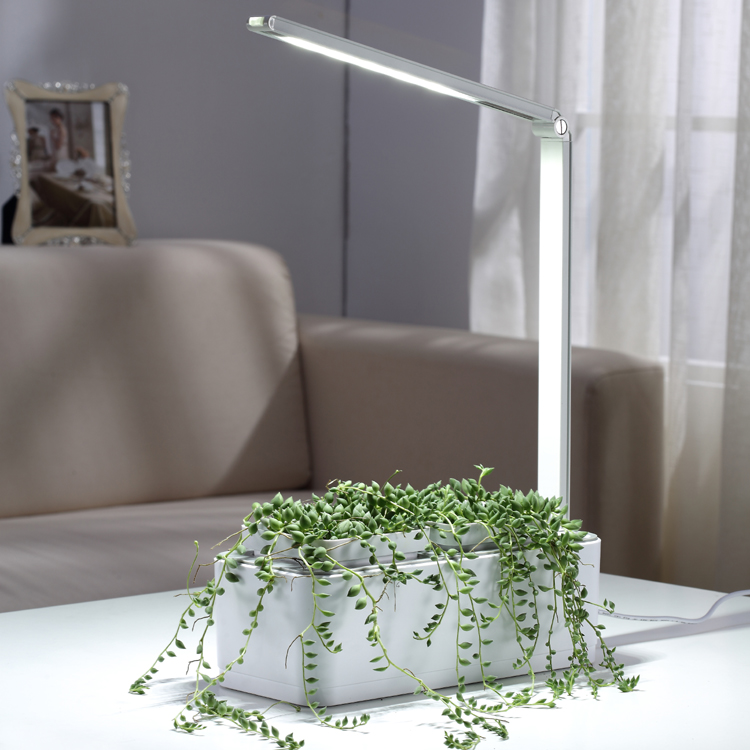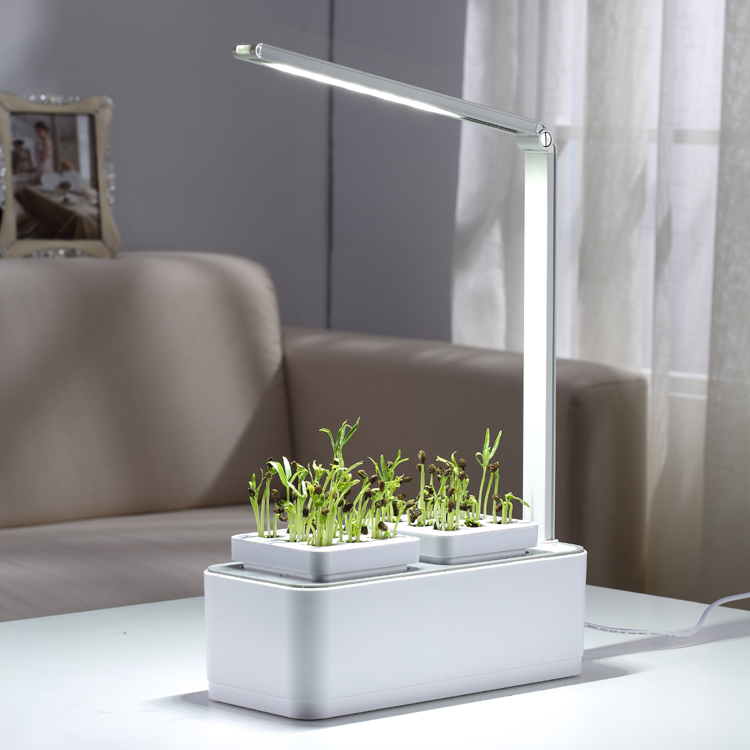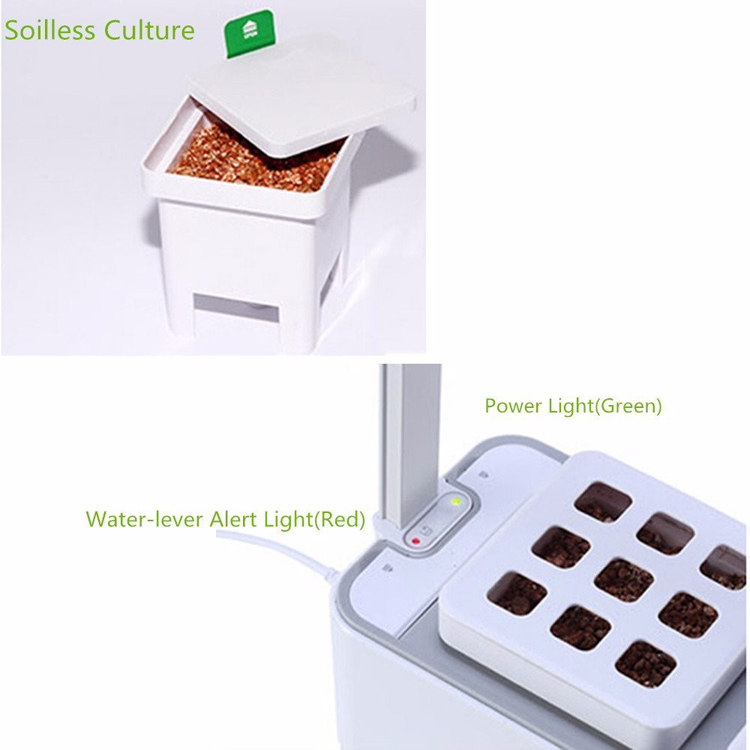 component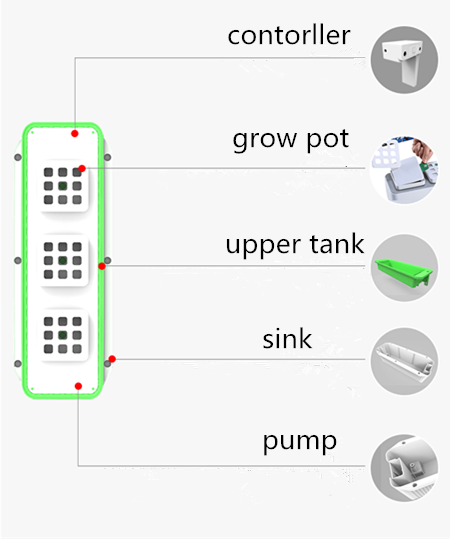 Advantage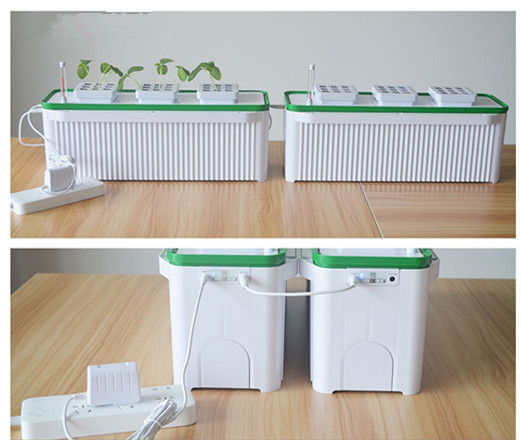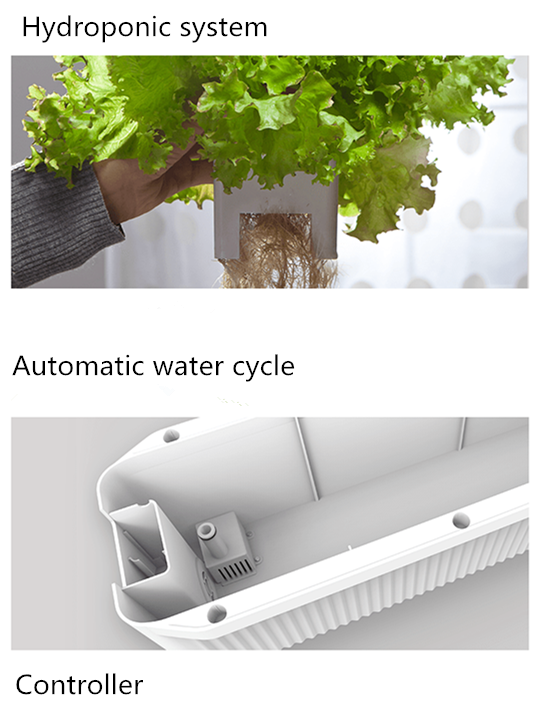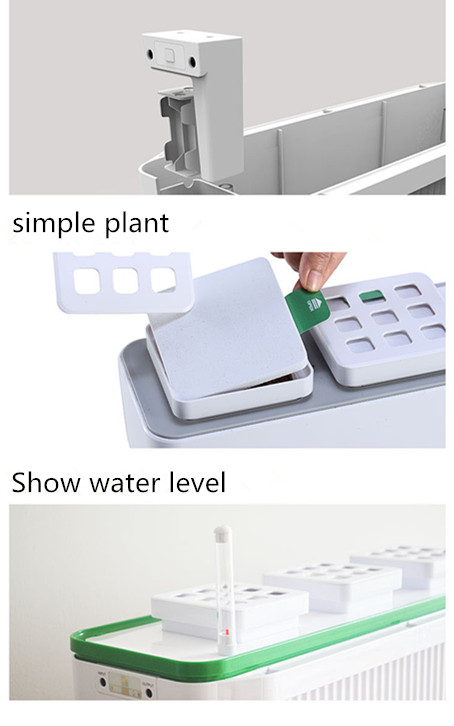 recommend vegetables
1 climbing class
Cucumber, tomato, loofah, gourd gourd, bitter gourd, lentil, sweet potato vine,
2 vegetables class
Convolvulus, lettuce, Chinese cabbage, leeks, rape, pepper
3 play class
Melon, watermelon, melon, pumpkin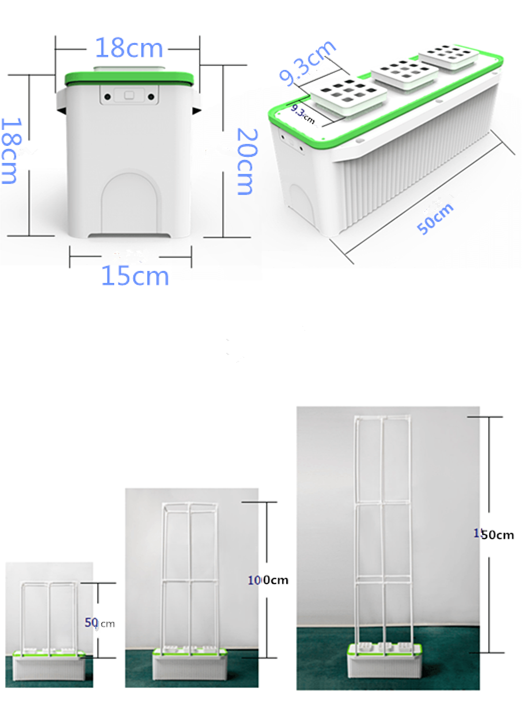 Intelligent vegetable garden uses ABS environmental engineering plastic, a molding, the service life of about 10 years
Plants need to be spaced at a certain distance. Reasonable spacing allows the plants plenty of space for photosynthesis, planting pots and lids on the premise of ensuring air permeability. The main purpose is to prevent insects from parasitizing or spawning in planting pots.
About us
Jiangsu Skyplant Greenhouse Technology Co., Ltd. registered capital of 5.00 million , is a greenhouse design, construction, maintenance, greenhouse facilities installation, commissioning and maintenance of an integrated engineering company. Production company under the Ministry of Technology, Ministry of Finance and Operations, business all over the country.
Produced greenhouse . greenhouse, mainly material galvanized steel skeleton based, with strong corrosion resistance advantages, life of up to 15 years. Connections using cold forming process, using a dedicated production line pipe processing . Product quality is stable and reliable, easy installation and transportation , shed-type neat appearance, reasonable structure design, wind pressure 31-35kg/㎡, anti-snow carry 20-24kg/square meter.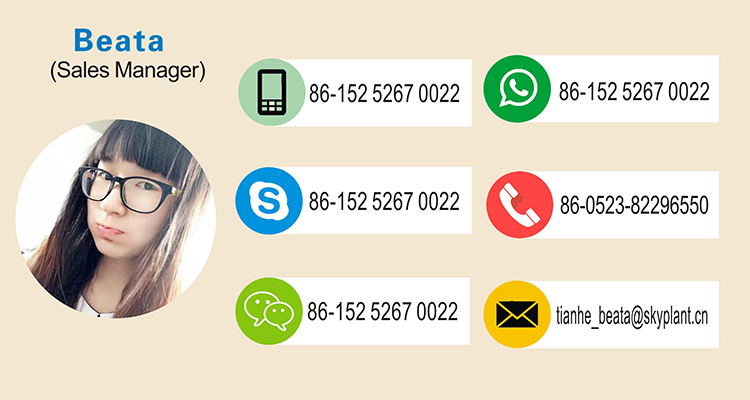 Wechat /Whatsapp +86 15252670022