Our Company
Introduction
NK Viet Nam is in charge of Vietnam Wood production facilities with headquarter in the traditional village handicrafts - Truong Yen Commune, Chuong My District, Ha Noi City, Viet Nam. Vietnam Wood Production facilities were established in 1996 with only 20 scale workers in production facilities, mainly processing of
Wood Deck Tiles
for domestic exporters.
Until 2003 Vietnam Wood Production Facilities transformed into NK Vietnam Import & Export Joint Stock Company with over 50 employees, enlarging manufacturing facilities and extending products of interlocking deck tiles. With the hard working attitude and long time experience, NK Viet Nam JSC has achieved big success. Our products are positioned in the market by the highest quality which under quality control system. We are known as a unique brand.
For long term experience and direct manufacturing, we work hard to bring customers very good quality of products at competitive prices. Our products are assessed as the first choice for many customers in term of products quality as well as our serving attitude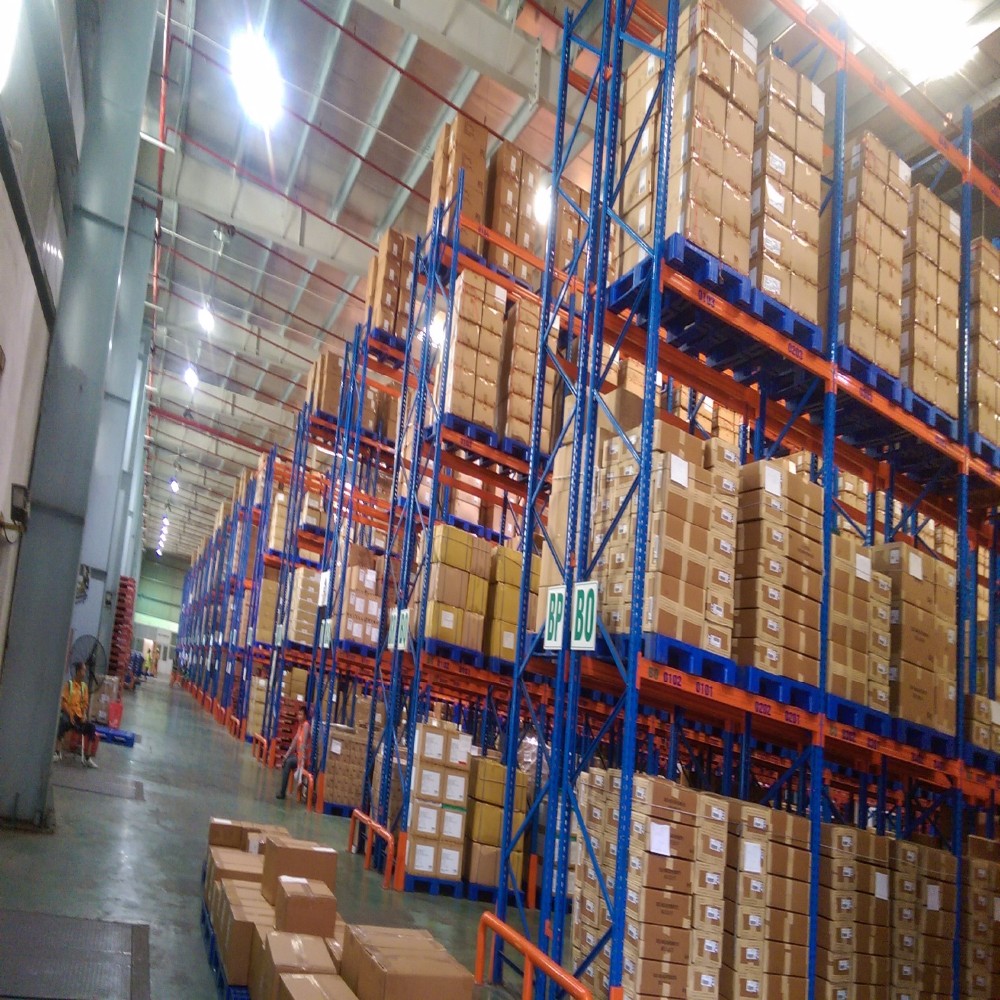 | | |
| --- | --- |
| Name | NK VIET NAM JSC |
| Year established | 2003 |
| Office Addess | Room 1811, DN2, CT3, Van Khe Urban, Ha Dong, Ha Noi, Vietnam |
| Factory addess | Quat Dong Industrial Park, HaNoi, Vietnam |
| Production capacity | 20 containers / month |
| Main Market | Israel, EU, India, USA |
| Number of worker in factory | Nearly 100 |
| Number of worker in office | 10 |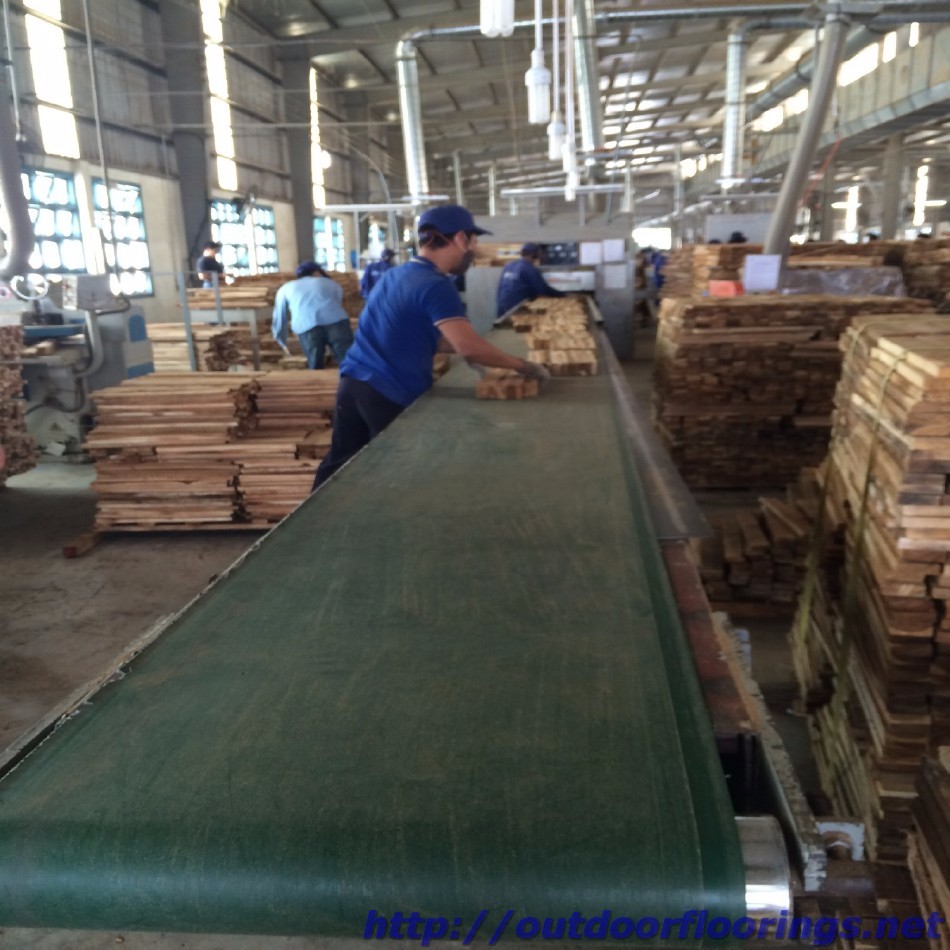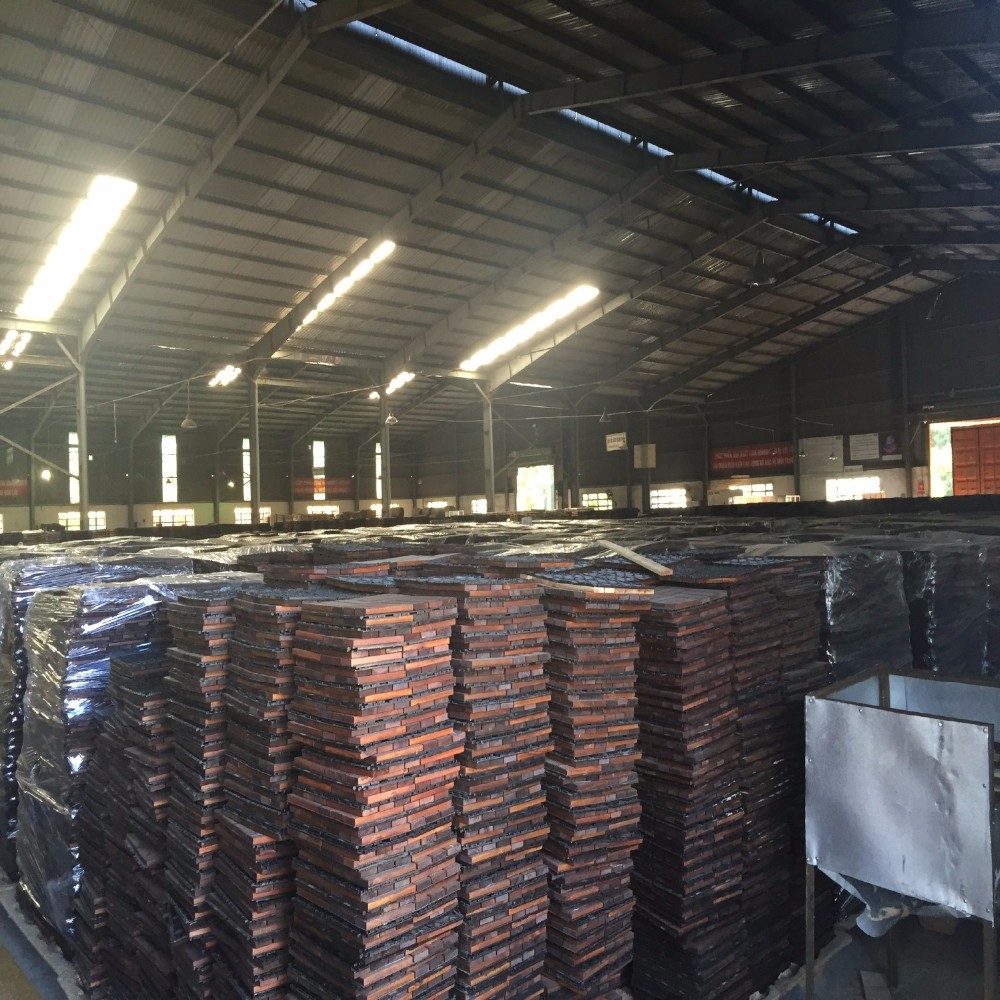 Detailed images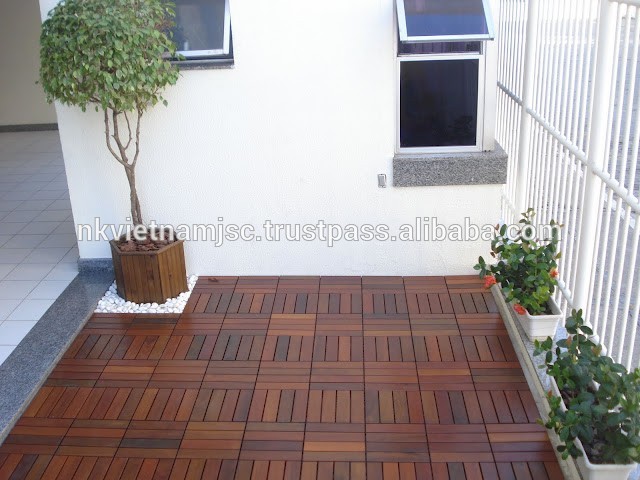 Balcony deck tiles
Balcony some times is not simply a place for family's members enjoy free time but it also shows the host's aesthetic view. So the question is, why don't you put effort on creating an attractive site with our completely simple but effective products? Thanks to their amazing design and function, you will never regret choosing our brand.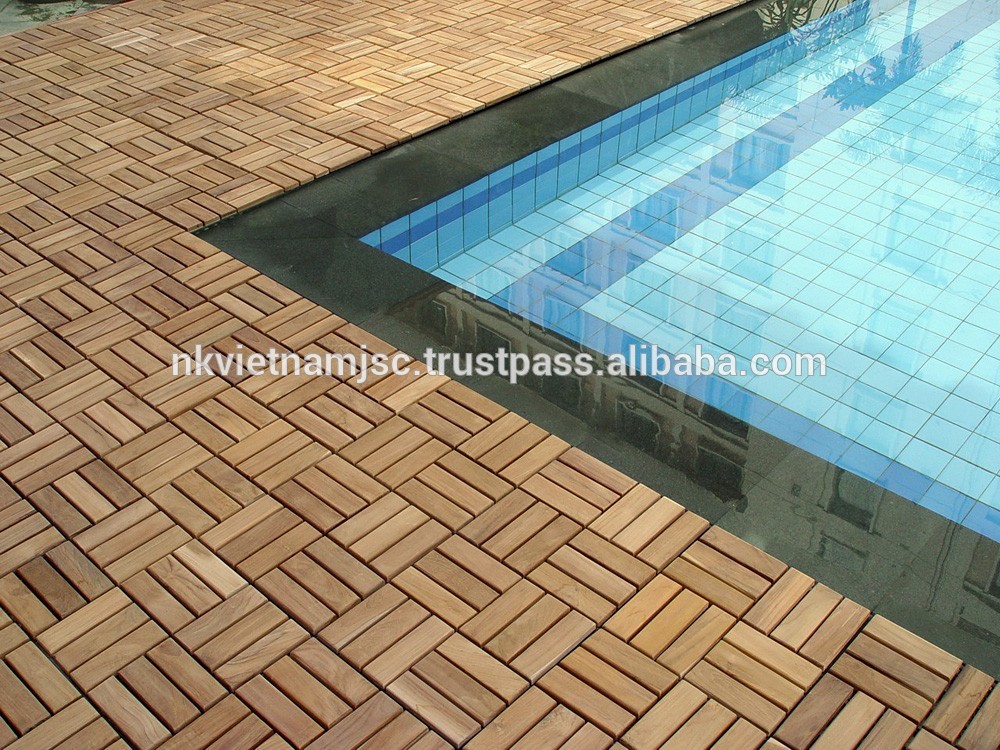 Swimming pool deck tiles
Anti- slip is another important feature of our deck tiles. Made from qualified acacia, in addition, each unit is able to self connect to others by interlocking system which equipped on 2 sides of the deck making a very firm construction. Because of these advantages, you can easily apply deck tiles on the surface of high moisture or always-wet places such as swimming pools, bathrooms, sidewalks near lakes, etc.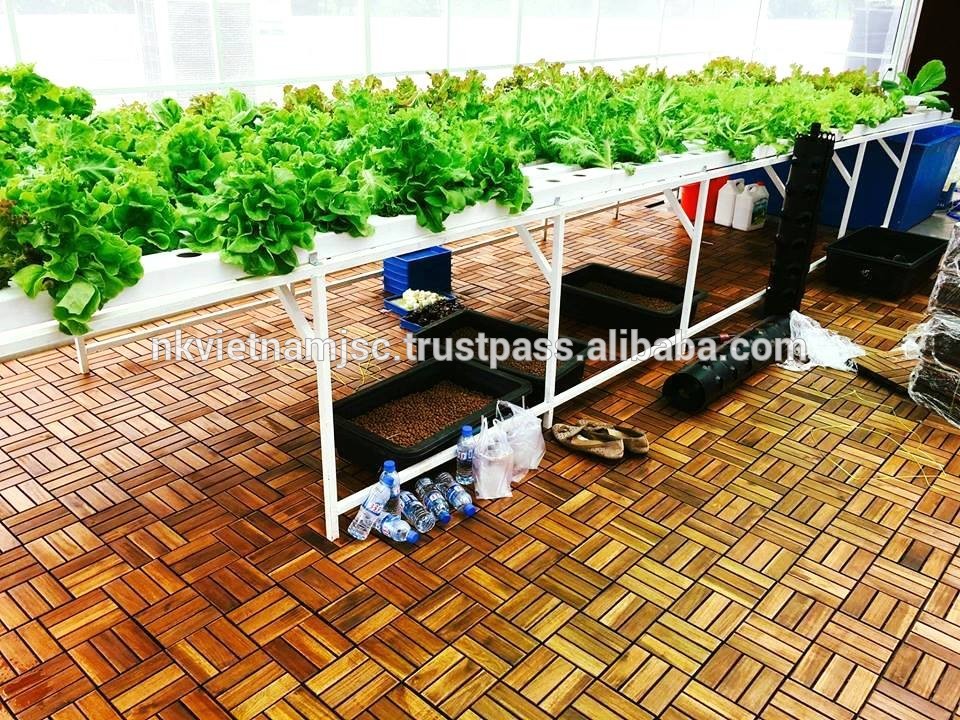 Garden Deck Tile
Small gaps between slats of each unit allow water and dust drain quickly, easy to wash out, keep the surface dry and clean.
Product Description
Our tiles are typically designed for outdoor constructions which completely overcome the obstacles of the normal wooden floor from assembly technique, durability, reasonable prices to the ability to last in harsh weather and anti – termites.
Is your deck in need of a facelift? No need to call the professionals. Updating your deck is a snap with deck tiles that quickly cover weathered wood decks, cracked concrete surfaces, porches, or walkways. In one afternoon, you can create a beautiful outdoor structure that will last the summer and beyond.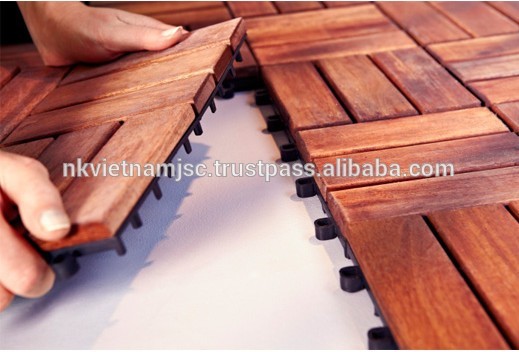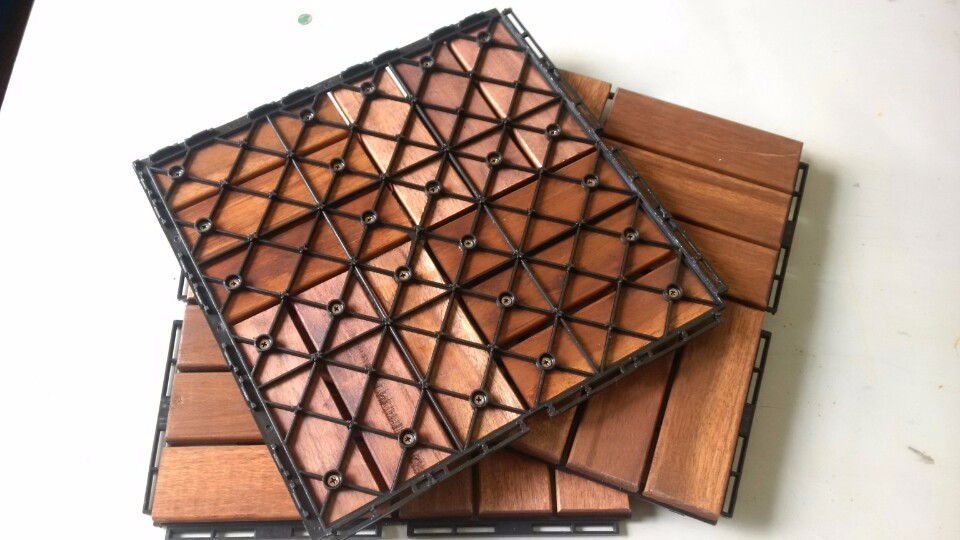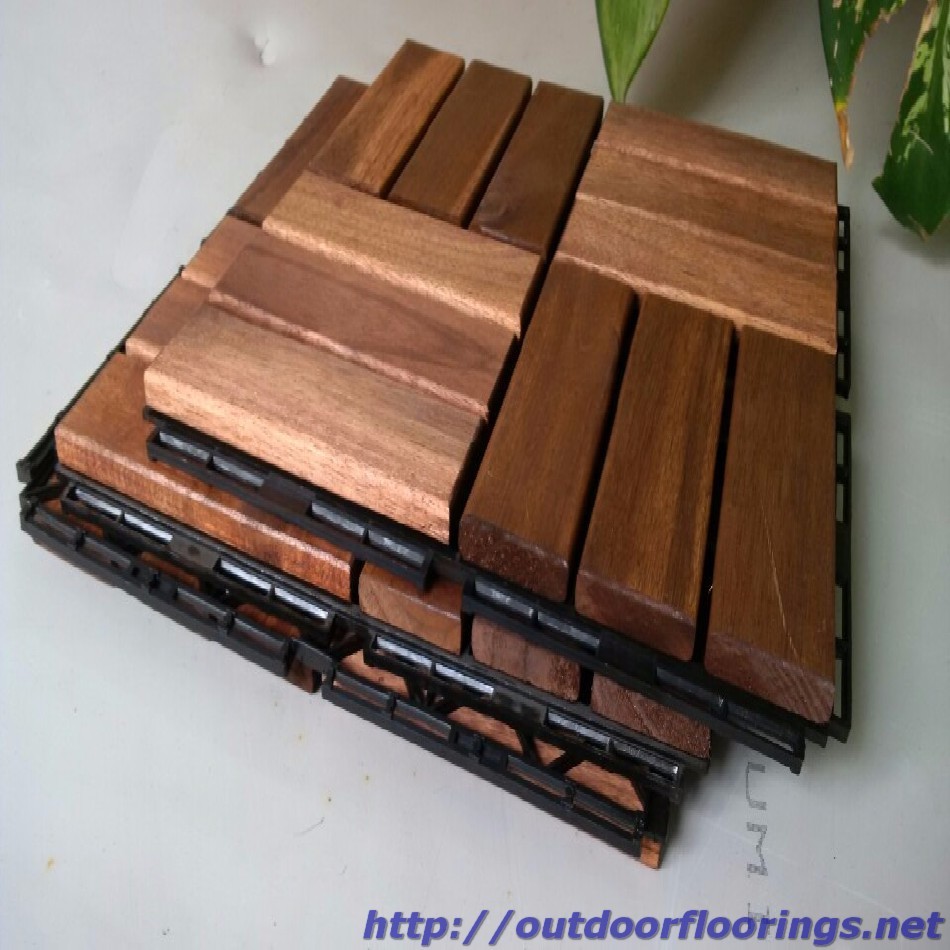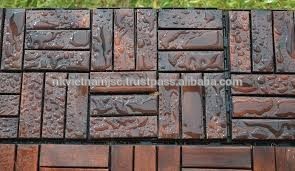 Acacia floor tile:
In Vietnam, according to a copious source, the acacia cost is quite reasonable. Taking this advantage, many companies use acacia to process industrial and civil furniture. Because of its technical specifications such as tough mechanical strength, anti termites, anti wooden aging through natural conditions, less curvature, acacia furniture is always on the top demand. However to provide the best quality to customers, manufacturers have to process carefully to avoid termite or curvature one more time – for long- lasting.
Decorate your tile style outside with our practical DIY wood deck tiles which made by acacia hard wood and well plastic base. Perfect for creating a seamless look between your home and garden. The tiles combine the traditional appearance and modern technical plastic base design.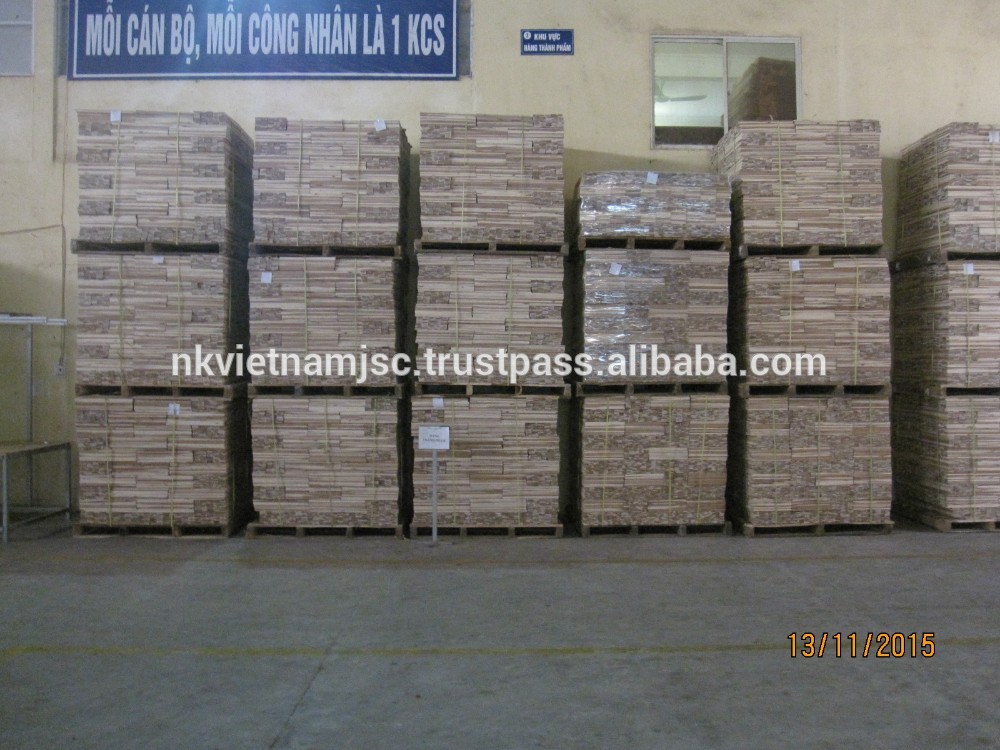 We have a huge range of Garden deck tiles, with a lower layer of net shaped plastic base, including 4 slats, 5 slats, 6 slats, 12 slats. You can also choose different dimensions that fit your place: 300 x 300 x 21mm, 300 x 300x 19 mm, 300 x 300 x 24 mm.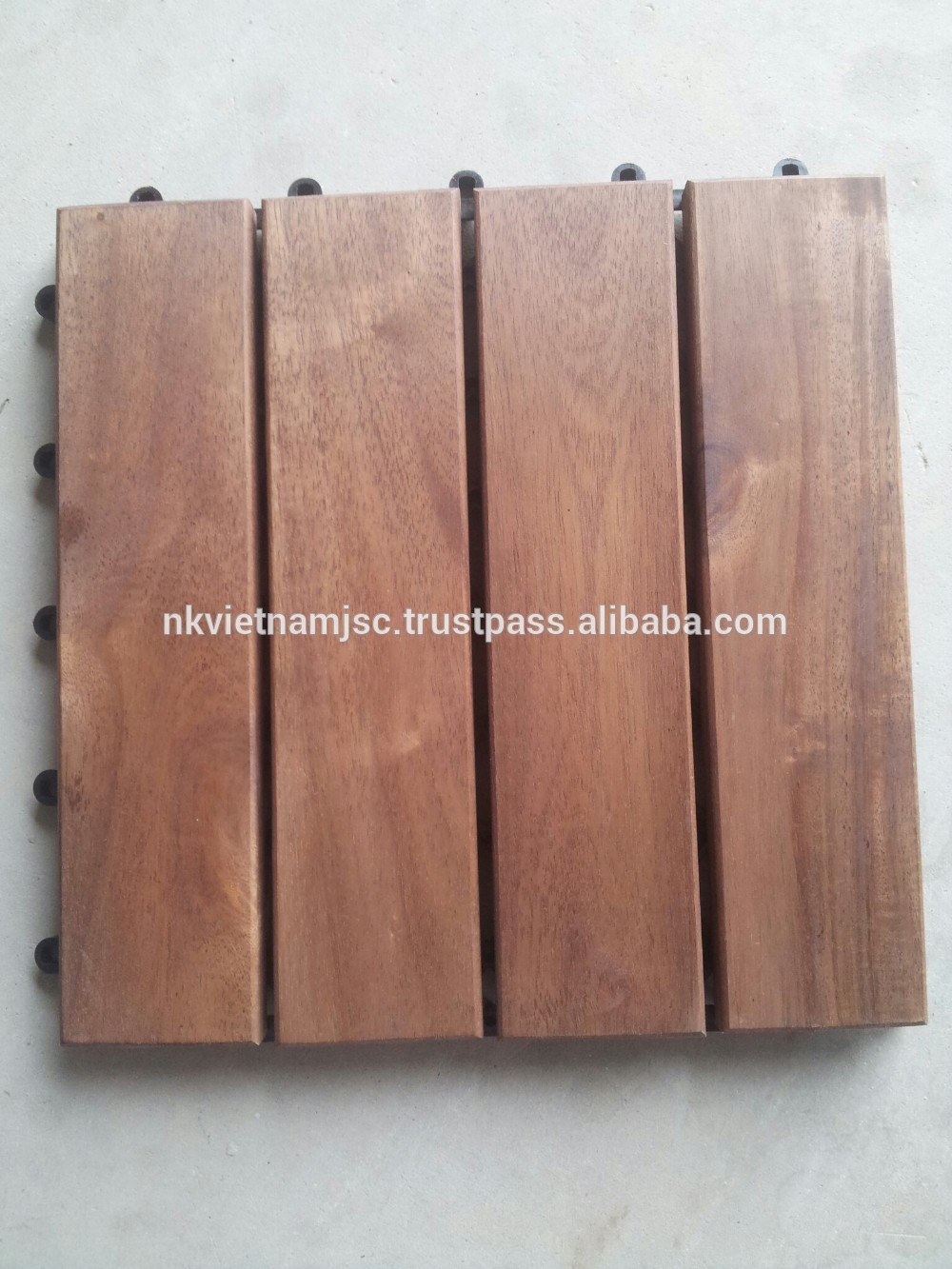 4-Slat Deck Tile
Item: No GWC-WDT4
size: 300 x 300 x 19/21 /24 mm
Materials: Acacia
Colors: Brown
Installation: Without any tool
Humidity: 10 - 14%
Weight capacity: 20 kg per screw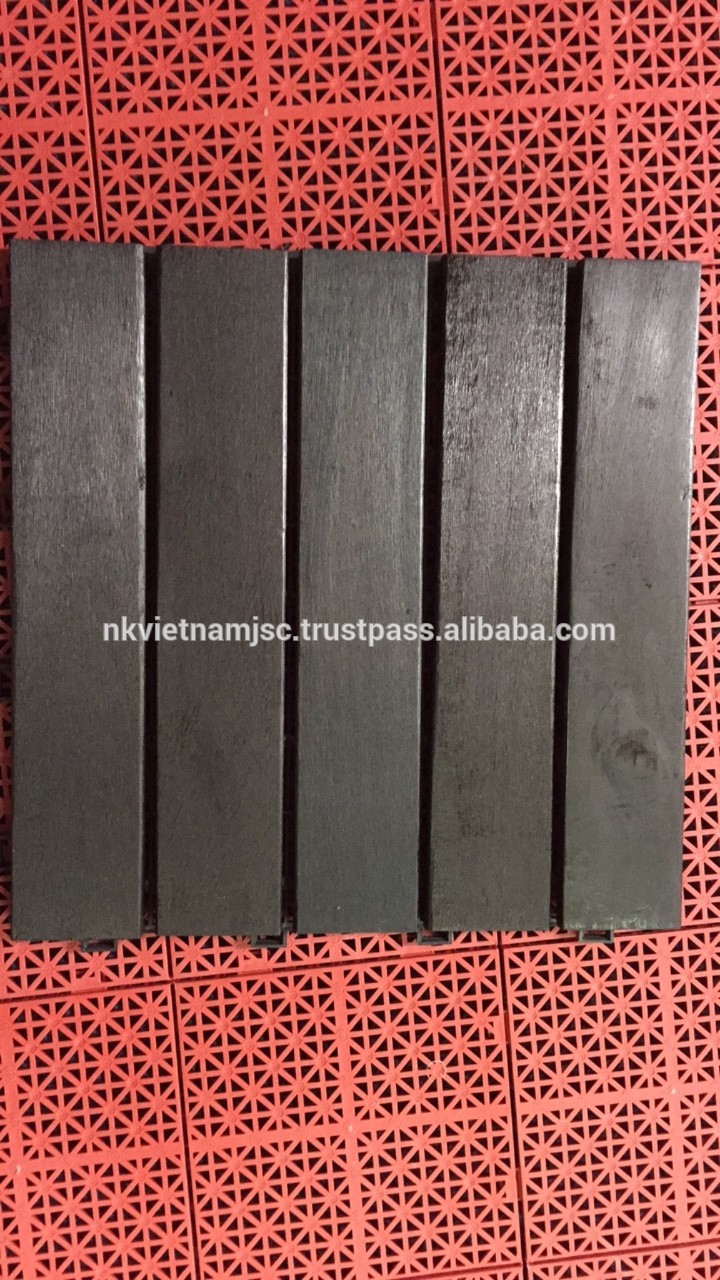 5-Slat Deck Tile
Item: No GWC-WDT5
size : 300 x 300 x 19/21 /24 mm
Materials: Acacia
Colors: Brown
Installation: Without any tool
Humidity: 10 - 14%
Weight capacity: 20 kg per screw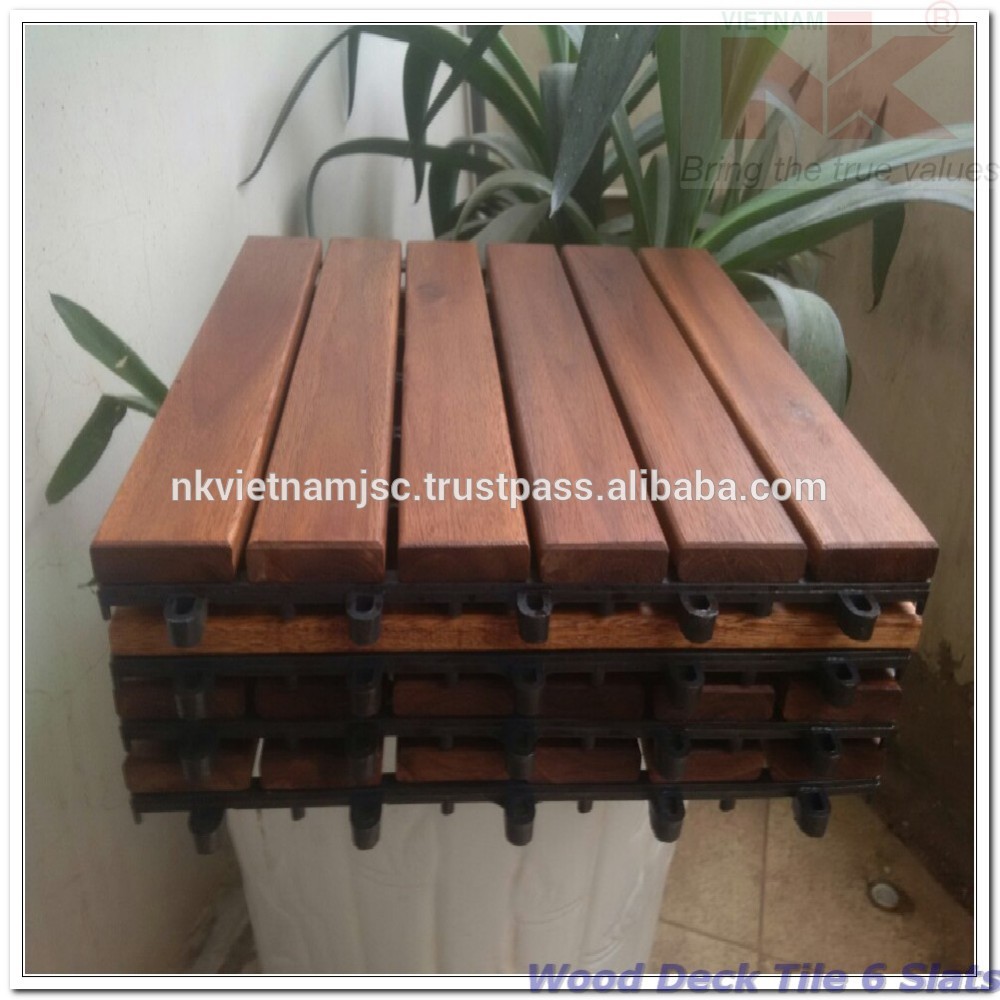 6-Slat Deck Tile
Item: No GWC-WDT6
size : 300 x 300 x 19/21 /24 mm
Materials: Acacia
Colors: Brown
Installation: Without any tool
Humidity : 10 - 14%
Weight capacity: 20 kg per screw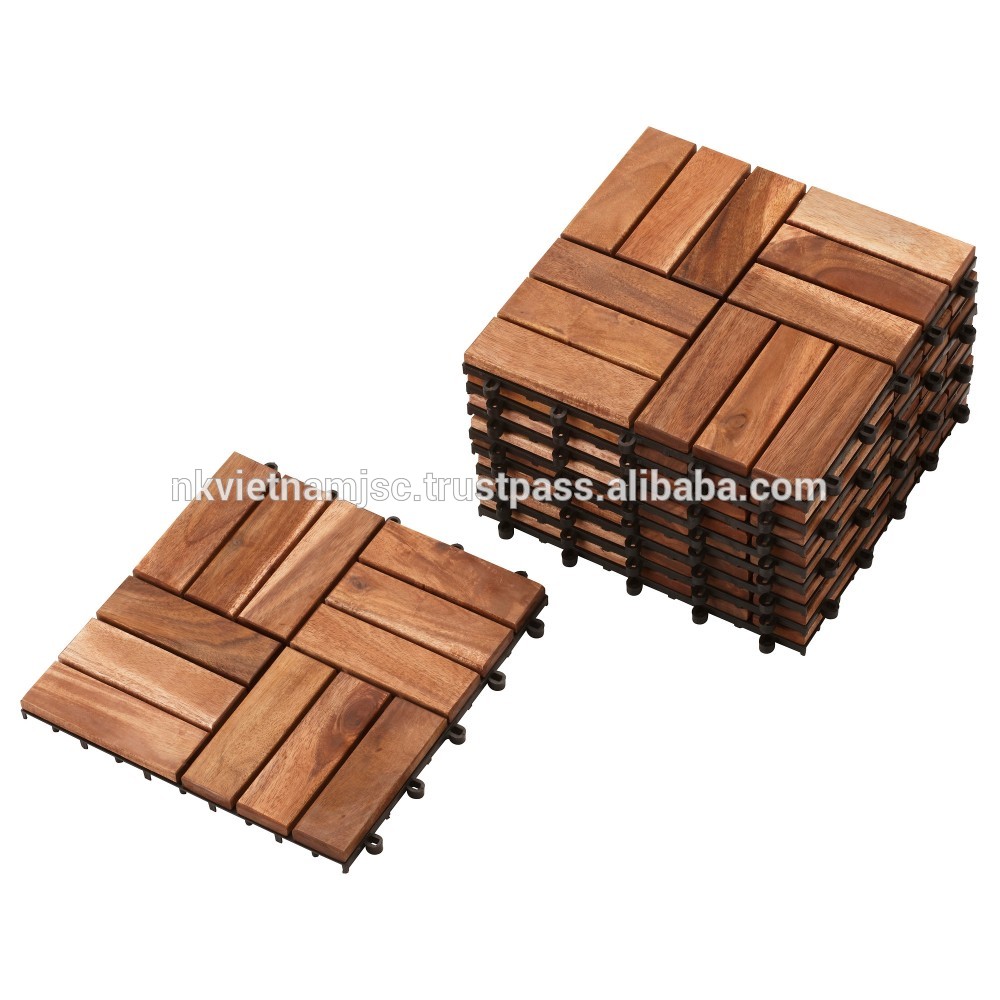 12-Slat Deck Tile
Item: No GWC-WDT12
size : 300 x 300 x 19/21 /24 mm
Materials: Acacia
Colors: Brown
Installation: Without any tool
Humidity : 10 - 14%
Weight capacity: 20 kg per screw
Due to the natural color of wood, your places will become more cosy and luxury which remains the top choice for garden, kitchen, walkway, balcony...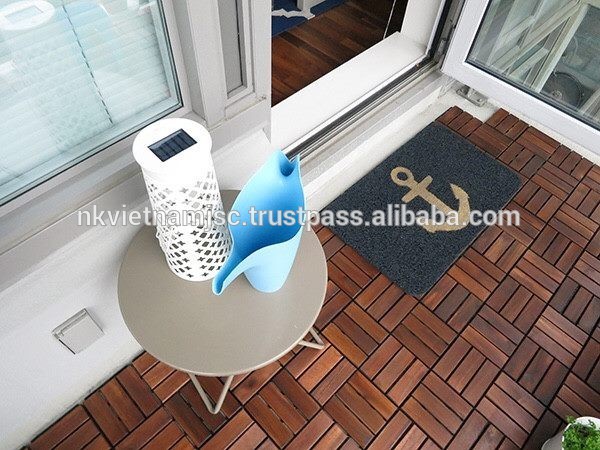 Packing & Delivery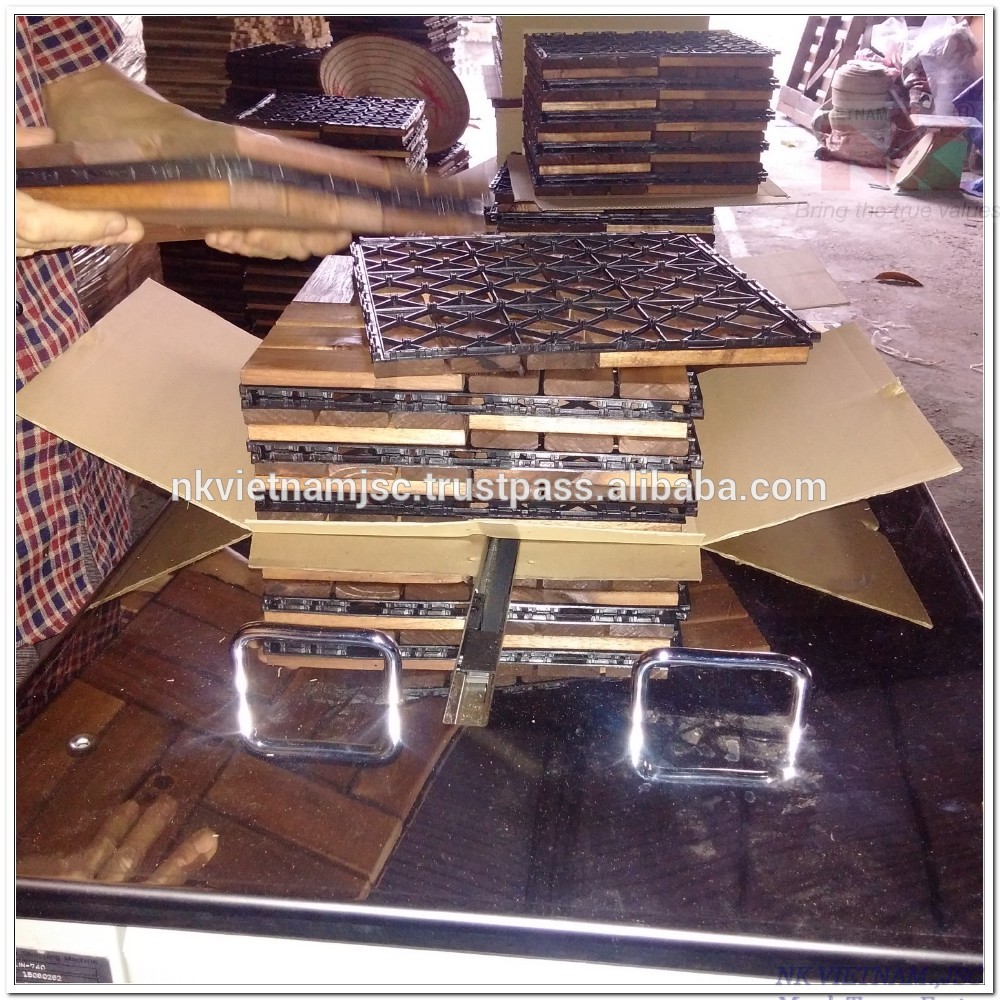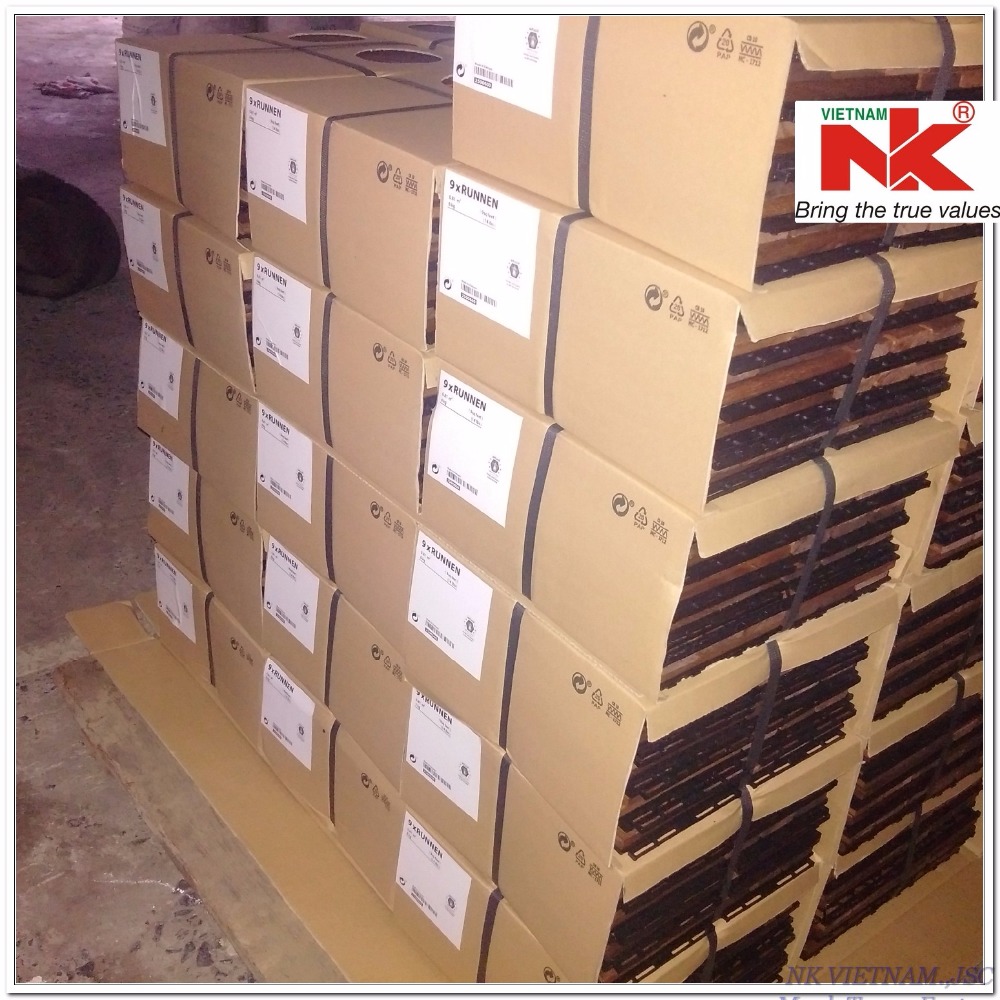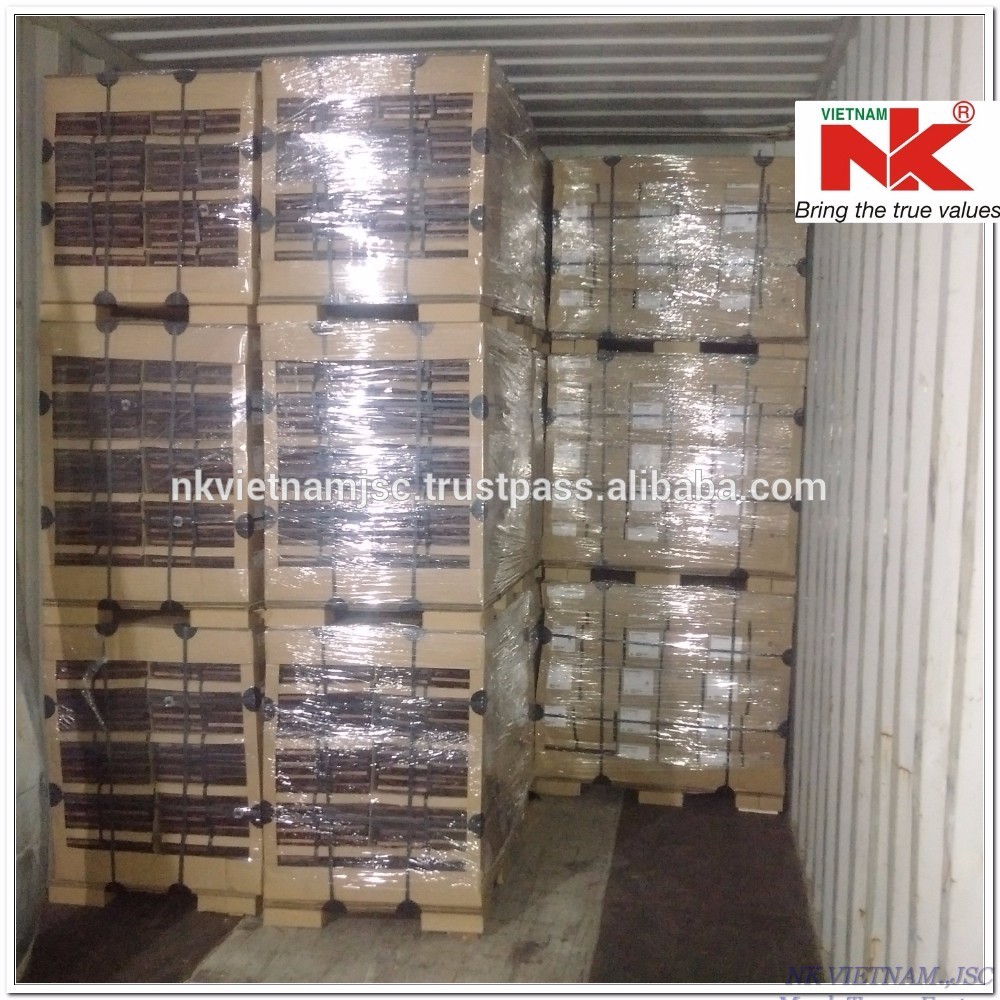 Before packing
Products are well control and careful check to ensure all reach order standard
Packing into carton
Floor tiles are packed as customer request, as normal, we pack 9 pcs/carton
Loaded on container
Well arrange cartons on containers.
Fumigation and phytosanitary process are done before leaving.
How to install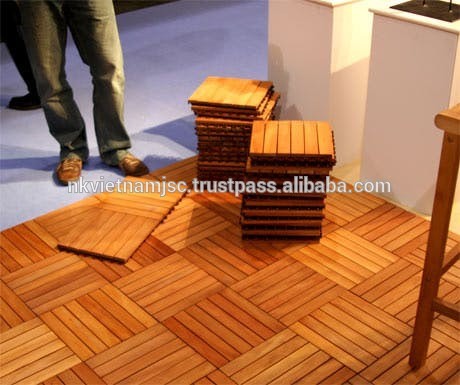 Please note that you can apply the tiles together without any tool thanks to interlocking system. And here`s a tip:
In most case, it`s best to start laying the tiles from one of the outer corners of the area you want to cover and work inwards towards the exterior wall. After you have positioned the first tile in the corner of your workspace, take a second tile and align the connecting tabs on one edge of the first tile with the corresponding connecting tabs on the second tile. Push the second tile down firmly so that both tiles lock firmly together. Repeat this simple [snap in place" process, working in a diagonal direction across the area.
If installing the tiles in an area confined by walls on opposite sides, it`s important that a small gap is left against the wall to allow for expansion of the tiles which occurs not only due to temperature changes but also due to the expansion of the wood when it absorbs moisture.
Cleaning Tips
How To Maintain And Clean up The Wood Deck Tiles Floor
The performance of wood deck tiles floor depends on how often we clean up and maintain it. More often we do, longer life floor is.
There are small pieces of wastage lie under the gaps between tiles which absorption humidity, make environment for mold development. As a result, the wood deck tiles are destroyed faster. We should clean up the wastage by using the high-pressure water pump to delete it. You also can use the knife to cut it out of wood gaps
After this process done, we can use special oil for wood to make it brighter and more colorful. It is a good idea if we use the brush with a high handle to coat oil into the wood.
If your wood deck tiles are off colors, you can clean it by non-Ammoniac detergent, then pour water again.
If the surface of the plastic timber outdoor flooring patches of discoloration caused by mold you can clean with mild detergent (not a-tissue-ni-battery) and then rinse with clean water. With the plaque "stubborn" than, mix 1 cup of trisodium phosphate (TSP) with 1 cup of cleaning solution commonly used in about 4 liters of water and then rub it with a stiff brush. Rinse with clean water after 15 minutes.
the color of outdoor
Wood Flooring
may be faded due to surface cells damaged by UV radiation and the effects of temperature and pressure. Detergents are used to remove mold can also remove the surface layer of
wood flooring
damaged by this cause.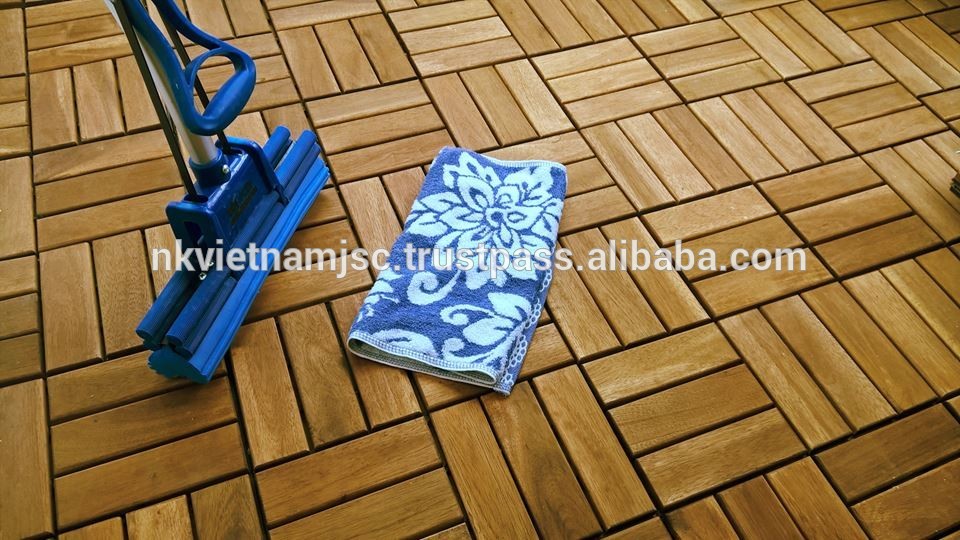 Our Service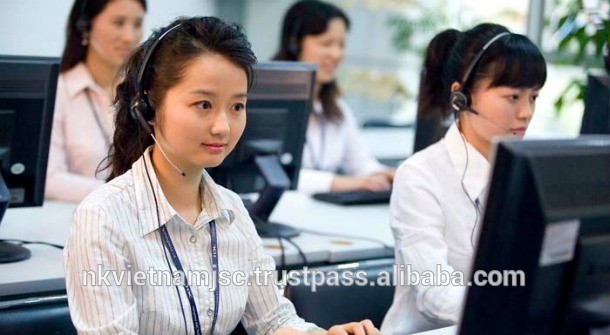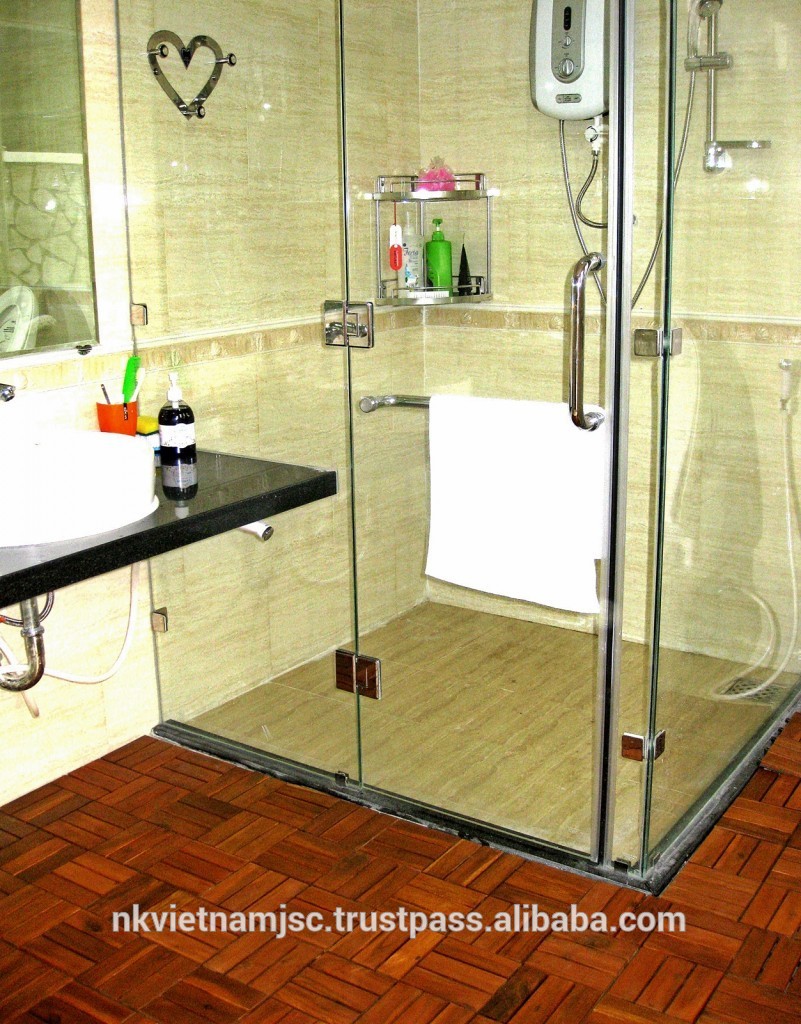 Pre sale
- Contact potential buyers via phone, email, whatapps
- Present products directly if needed
- Send quotations, give some advise if needed
- Perform as negotiated
After sale
- Track delivery process, update information for customers
- Deal with unexpected issues related to cargos, products
FAQ
1, What is the MOQ?
20 feet container or 15,800 pcs
2, What are accepted payment terms?
L/C, DP, TT
3, How can i place an order?
Easy, just send message via email, skype or alibaba.com
4, When will insurance get expired?
1 year since the purchasing day
4, How long can i receive the products?
Depends on each specific location
Normally 15- 30 days
How can i contact you
Ms. Linh
Head office: No 9, Group 3, La Khe, Ha Dong, Ha Noi, Vietnam.
Ref office: Room 511, DN2, CT3, Van Khe, Ha Dong, Ha Noi, Vietnam.
Tel:+84 462 913030|fax: +84 433 113002|Hotline: +84985530503
Web: www.outdoorfloorings.net
Cell phone: +84 975 382135
Contact us if you need more details on Wood Deck Tiles. We are ready to answer your questions on packaging, logistics, certification or any other aspects about Interlocking Outdoor Deck Tiles、
Cheap Deck Tiles
. If these products fail to match your need, please contact us and we would like to provide relevant information.
Product Categories : Wood Deck Tiles