Wood cnc engraving machine 1224 wood cnc router
UTECH have professional design team and technical person, any machine size and appearance all can customized for you. UTECH have Cnc Router Series, include Mini Desktop Cnc Router, Advertising Cnc Router, Woodworking Cnc Router, Professional Stone Cnc Router, Sign Cnc Router, ATC Cnc Router; Vision Localization/CCD Series include Cnc Router with CCD, Oscillating Knife Cutter with CCD.
Main application
1. Furniture industry: wooden doors, cabinet doors, board, office, solid wood furniture
2. Other Wood Products industry: speakers, game consoles cabinets, computer tables, sewing machine table, musical instruments, etc.
3. Board processing industry: insulation piece, plastic chemical products; PCB; fast train inside body, bowling tracks, stairs; compact grade laminate, epoxy resin, ABS, PP, PE and other cementitious mixtures`s milling process
4. Decoration industry: folding screen, wave plates, large wall, advertising boards, signs and logo`s processing.
Machine features
Leg Removable Frame
The machine main body and the machine legs are freely separable, when delivery the legs are disassembled and put on the table, which will reduce the machine's package size, then will save the shipping cost.

Machine Base Frame
The base frame is fabricated from heavy-duty tubular steel that is welded, precision machined and stress relieved so that the foundation remains true and steady over the operational life of the machine.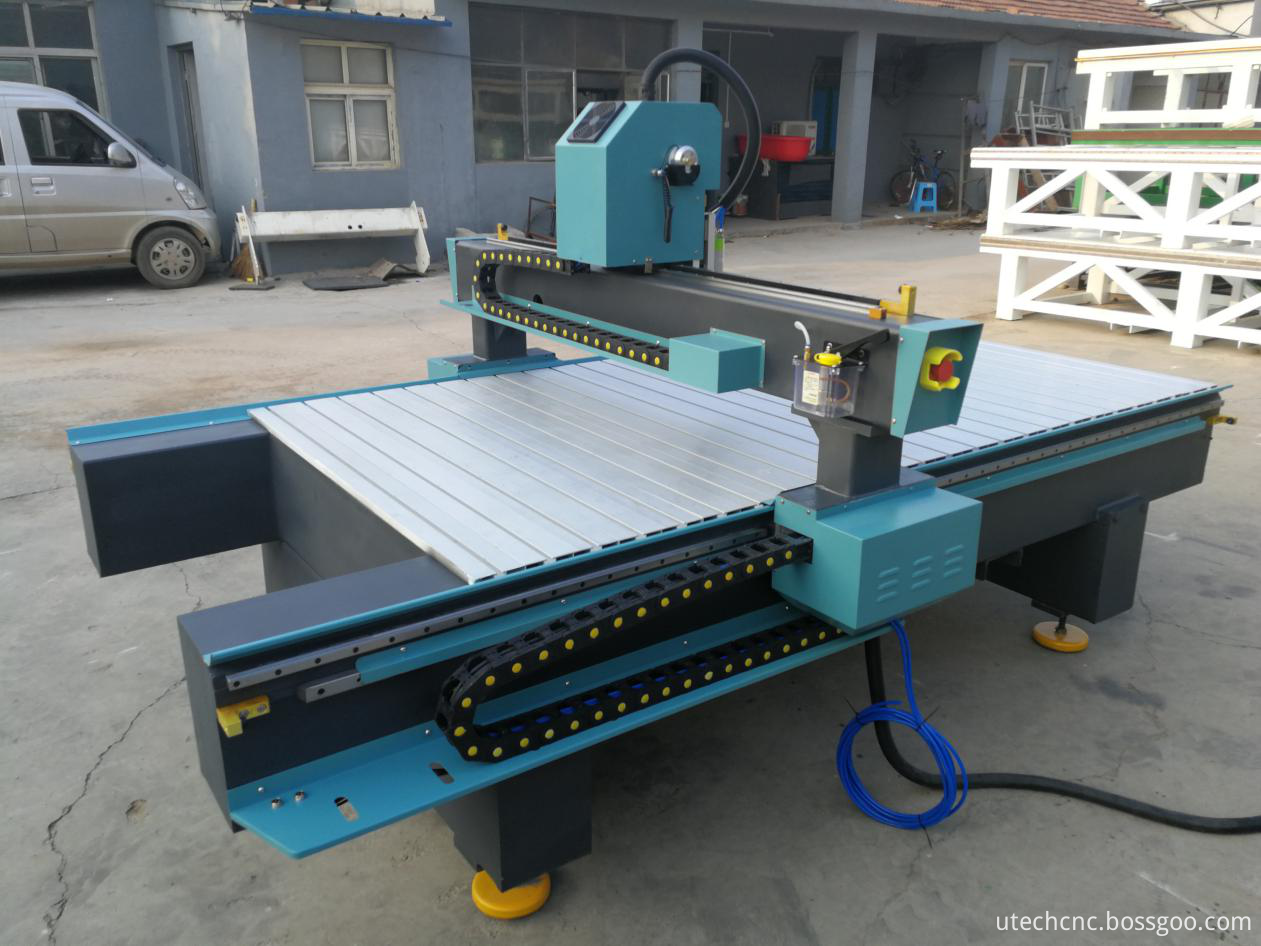 Dust cover for the guide rail and the helical rack gear
The machine is designed with the dust cover for the guide rail and the helical rack and gear, to reduce friction, make the rail and the rack have longer service life.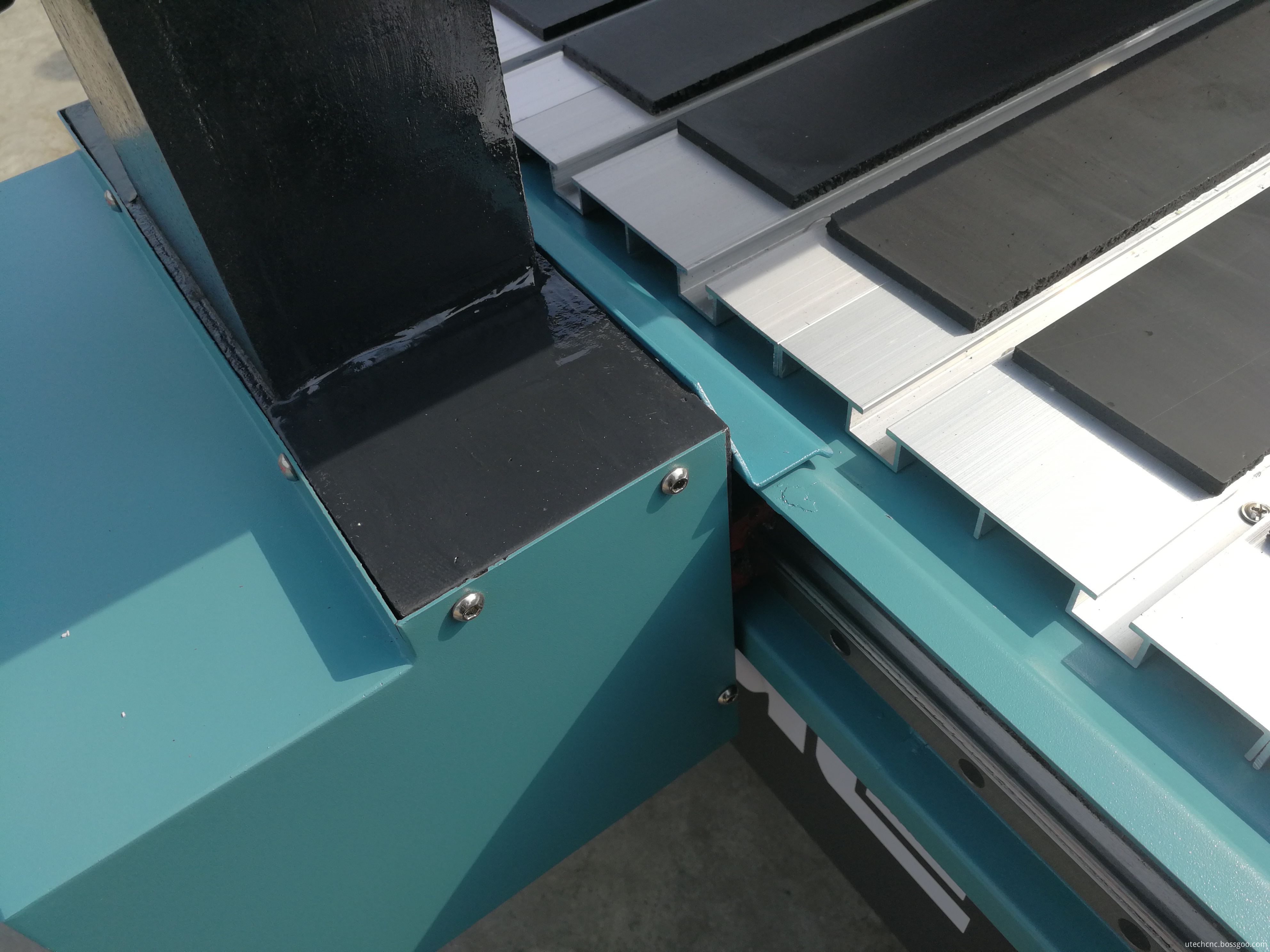 Double Insurance Emergency Stop Button
There is double insurance emergency stop switch. In case of any emergency, the worker can press any emergency stop button and the machine will stop working.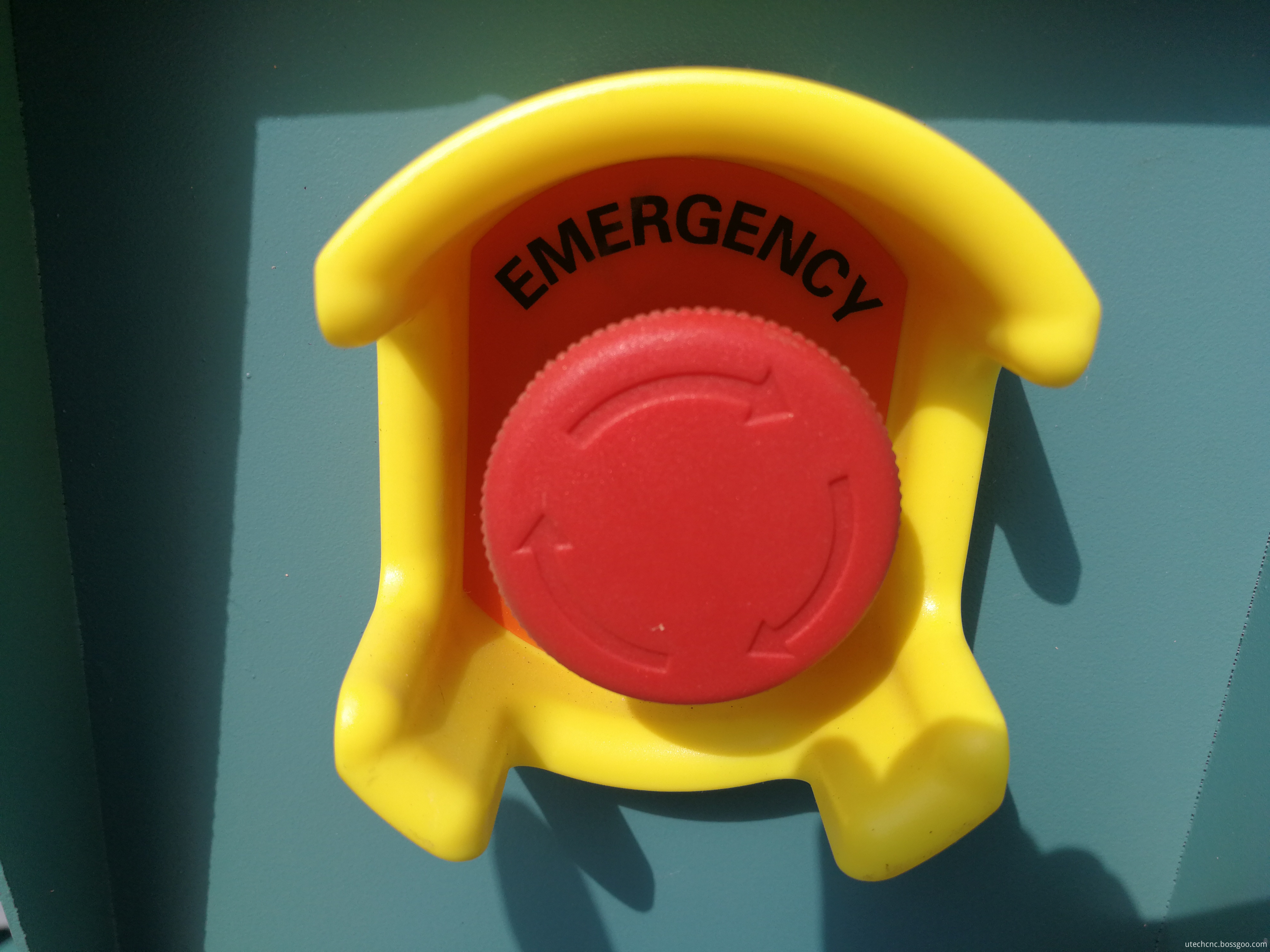 Hiwin/PMI square rail&High quality helical rack pinion
Sesame choose heavy duty linear guide rail with high assembly Flange sliding block and PMI linear guide. The Y-axis adopts double-row four-column guide rail, with strong bearing force, fast speed, smooth operation, high precision and high life span.
Rack of Sesame adopts high-precision 1.25 helical rack, which is complementary with the professional motor and professional deceleration device, which runs smoothly, high speed, high precision and low noise.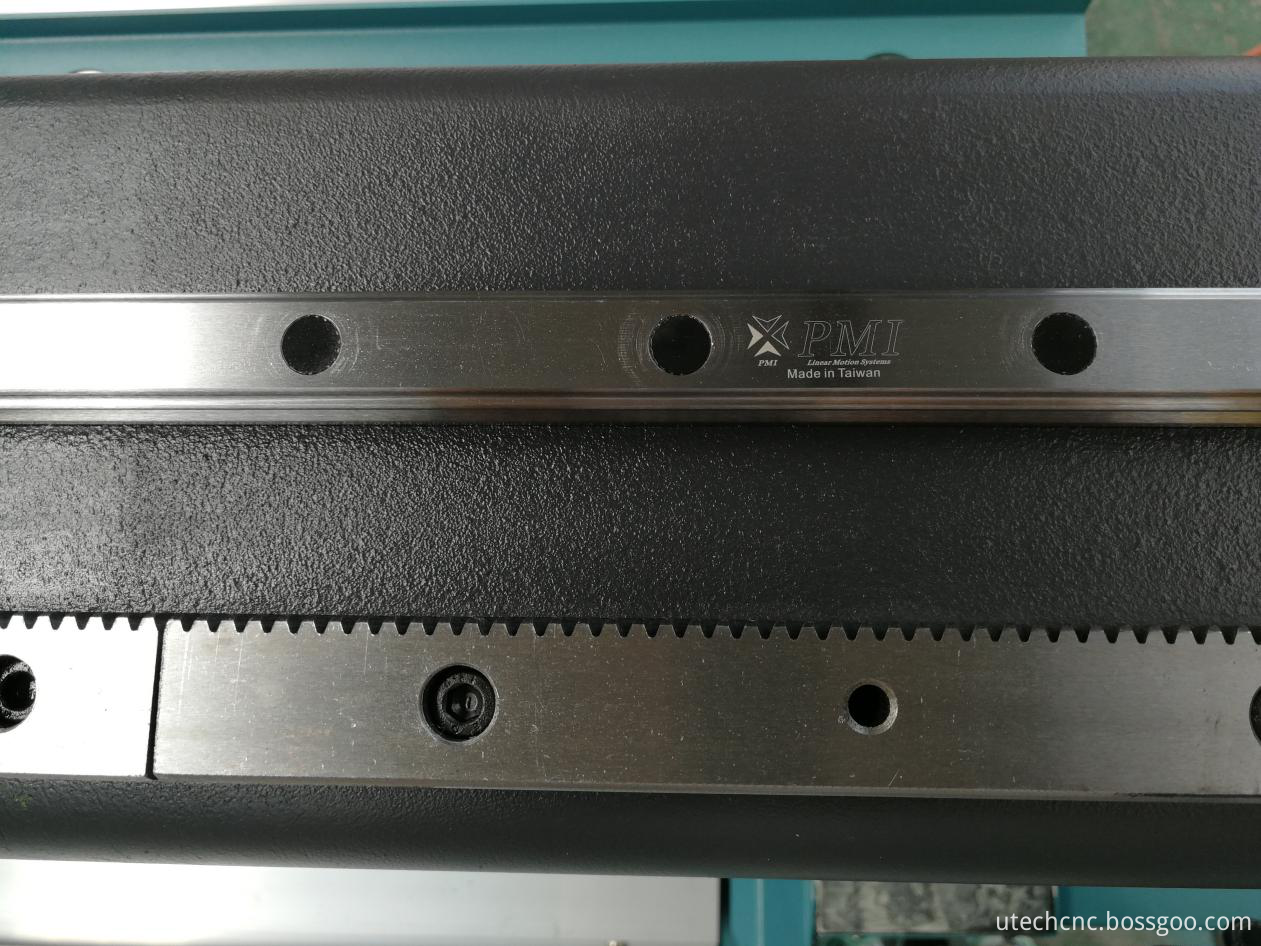 CNC Tool Sensor
CNC Tool Sensor allows for easy and accurate "Z" zero position for single and multiple tool changes through the program.
Machine bed
Machine bed with 200 * 300mm square tube welded together, compared to ordinary machines, we use the square tube model can better reflect the stability of the equipment.

Reserved Position for Forklift
Bed welding process increases the reserved forklift, highlights two major advantages: First, increase the strength of the bed itself; Second, it`s more convenient for customers to load or unload the equipment.

SESAME machine head
First, For the choice of hand piece, we choose T6061/6063 aviation aluminum alloy as the base material. Through the precision processing of CNC Processing Center, we finished our finished parts. Second, the high requirement assembly process ensures the precision of the product.

Machine parameters
Model Sesame
Working area X axis travel 1300mm Y axis travel 2500mm Z axis travel 150mm
Worktable size X axis travel 1220mm Y axis travel 2440mm Z axis travel 150mm
Transmission device XY axis by precision helical tooth gear transmission, Z axis transmission mode precision TBI ball screw
Table structure T-slot table
Travel speed 0-18000mm/min
Driving mode patent stepper reducer structure
Spindle power 3.2KW Water/Air cooled spindle motor
Spindle speed 0-24000rpm/min
Diameter of cutter φ3.175-φ12.7mm
Command code hPGL G-code
Working voltage AC220V/Hz
Device interface standard PCI/USB interface Optional
Control system Nc-studio controller/DSP controller/Mach3 controller
Resolution 0.01mm
Machine size 1935*3015*1500mm
Machine weight 1000kg
Optional parts machining parts, Utech spindle, etc.
The scope of application woodworking, furniture, advertising, etc.

SESAME advantages
UTECH SESAME series is special designed for the international market. The most seductive feature is the removable machine legs, which saving 40%-80% of shipping cost, and the adopting of the Patent design 1:4 gear reducer on the driving motors, which makes the machine more powerful.
A 20 container can load 6 sets of 1300*2500mm size CNC Router.